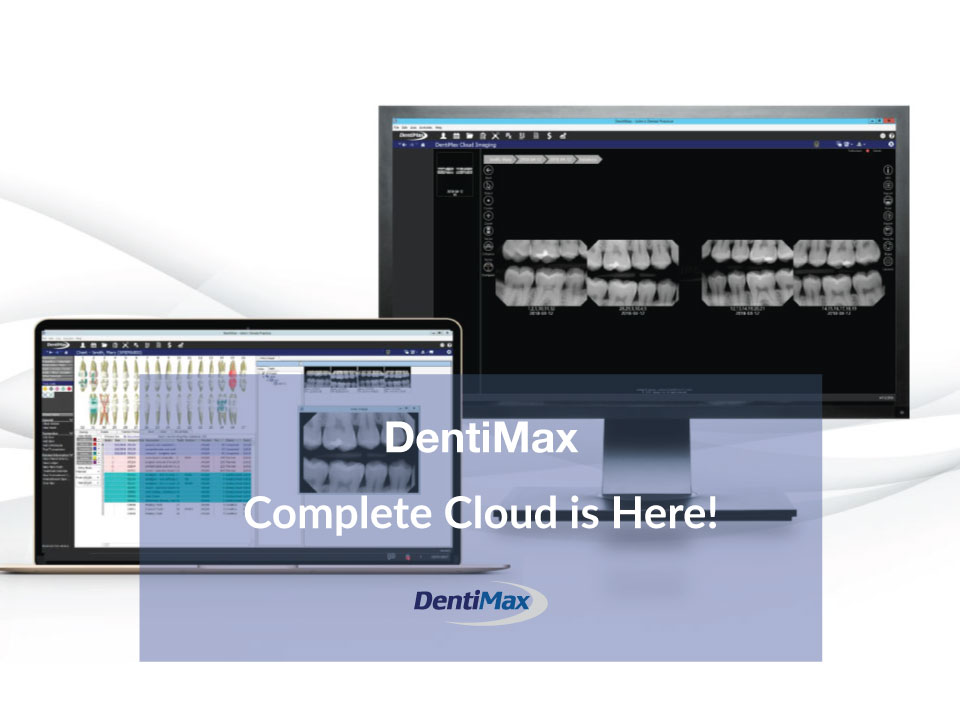 Complete Cloud Dental Software and Dental Imaging
Dentists like you expressed interest in a complete cloud, Internet-based dental software system. You wanted it to include everything needed to manage the clinical, financial, and imaging areas of your practices.
After working closely with dental practices for many years, DentiMax brings you this integrated cloud solution! Now get all the cloud functionality from one company.
Introducing the DentiMax Dream System
With the release of our Cloud Imaging Software, practices can now have a complete Internet-based experience. This will flow from the front to the back office.
Our cloud imaging can bridge from most systems. Additionally, it integrates with almost all dental x-ray, sensors, pans, and intraoral cameras. Combined with our Dream Sensors and cloud dental practice management software, it gives dental providers a complete cloud solution.
As Close to Perfect as a System Can Get
"A recent software update offers new diagnostic tools on a diagnostic toolbar to help with the clinical evaluation of the x-rays." The Dental Product Shopper evaluation said.
"These tools also assist with patient education by highlighting areas of concern on an x-ray, allowing the clinician to point out problems and convey a sense of urgency to the patient. This can result in higher treatment plan acceptance and faster turn-around times with a fuller schedule overall."
Try the Dream System Before You Buy
With our FREE 30-Day software trials as well as our Try Before You Buy sensor program, test the DentiMax Dream System in your practice. Contact us today to start experiencing the complete system.
Call Us at (844) 849-4331 or email [email protected] and get started!

David J. Arnett holds a business degree from Brigham Young University, and an MBA from the University of Phoenix. Arnett has owned and operated dental offices and is the co-founder of DentiMax.