Cloud based dental software is a great option from DentiMax for dental offices who are looking for a seamless, web based experience.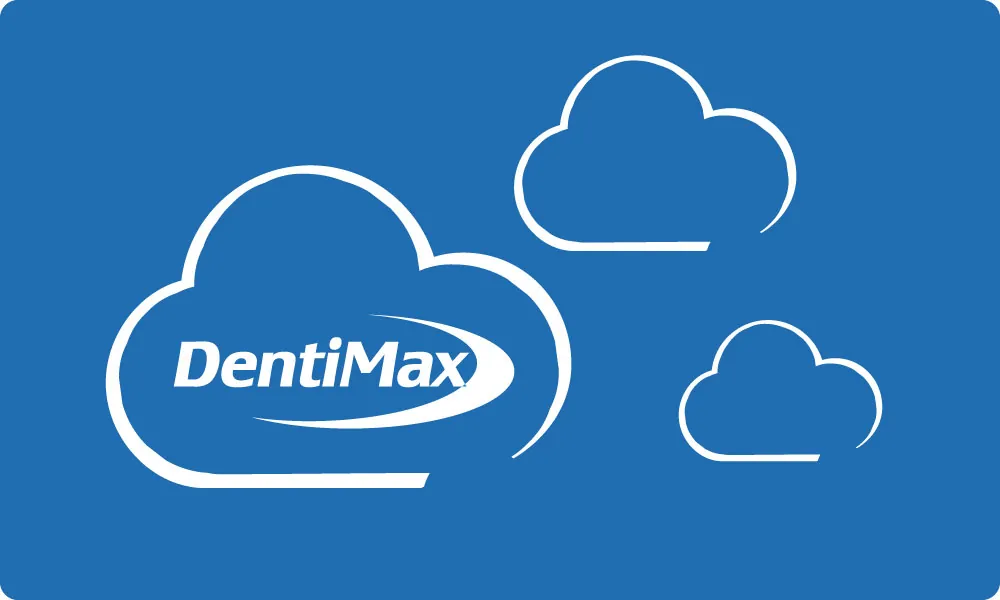 We began offering cloud based dental software over eight years ago and practices love it! Why? Because it's fast, inexpensive, and gives offices access to their software from multiple locations. It also removes hardware support problems, and so much more.
Designed for Cloud Dentistry
The way DentiMax was written, it runs smokin' fast on the Internet. It runs great because equip our physical servers with enterprise-grade Intel processors with redundant solid-state hard drives. We use hardware housed in a secure data warehouse facility. Three separate electrical power sources (including diesel generators) biometrically secure our data warehouse. We even have redundant Internet access.<.p>
Cloud dentistry is an inexpensive way to go for practices. Choose the best cloud based dental software with DentiMax to always have the latest software and technical support!
The complete cloud package includes advanced scheduling, tablet patient registration, and electronic document creation. All of our cloud dental software packages include online training too!
Cloud Based Dental Practice Management Software for Multiple Locations
The Cloud works great for practices and providers with multiple locations. The front desk can access the schedule from different offices and a combined schedule for all offices. Dentists can move between offices and access all their patients' information, regardless of patients' location. Data shares seamlessly online in real-time, allowing everyone to work in a cohesive, coordinated way.
Installing software on your own local network sometimes feels like Russian roulette; You never quite know what you will get. If you know there is a problem, you will have to own it, trouble shoot it, and fix it. No more hardware problems with a web based solution! Great!
Online software has way more knowns. If you have a fast, stable Internet connection, then you will have a fast, stable DentiMax experience. Our cloud based dental software works with PCs, MacBooks, most Linux systems, and most mobile operating systems, including IOS and Android.
DentiMax Cloud Based Dental Software Pricing
We charge a $199 one-time enrollment fee then monthly fees for each doctor; $99 for the Standard Package, $199 for the Complete Package.
We also offer cloud imaging, texting, and more. Ask our practice management sales team to try the dental software cloud for 30-days at (844) 889-4582.

David J. Arnett holds a business degree from Brigham Young University, and an MBA from the University of Phoenix. Arnett has owned and operated dental offices and is the co-founder of DentiMax.