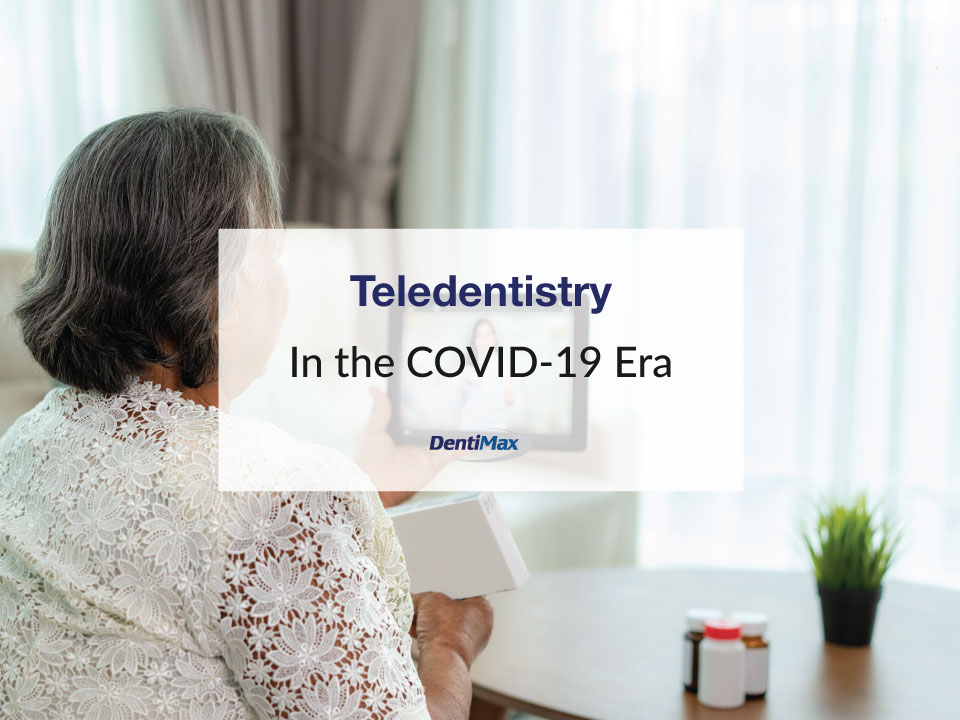 In the last few weeks, dental offices across the country have been gradually allowed to reopen for elective procedures, and many more will begin to do so in the next couple of weeks.
The American Dental Association is offering some recommendations for dentists who decide to reopen their practices, in order to minimize the risk of virus transmission and keep the safety of patients, dentists and dental staff first.
However, according to a recent survey, most Americans don't want their states to reopen too soon. So even with restrictions being lifted, people may still want to postpone their dental care as a precaution.
Without preventive dental care, it is more likely that early forms of dental disease won't be addressed and eventually will progress, which will ultimately make the treatment more complex and more expensive.
That is why in the COVID-19 era, technology is more relevant than it already was. Providers want to stay connected with their patients and they want to figure out ways to continue to care for them as much as they can.
Teledentistry is a great option to do that.
According to a poll conducted by DentaVox, the vast majority of patients think it is likely they would use teledentistry solutions if they were available to them. And a 2016 study about teledentistry conducted in Australia found that "telemedicine and cellular phone technology can be combined to create an inexpensive and reliable screening tool."
What is teledentistry?
The ADA defines telehealth as "the broad variety of technologies and tactics to deliver virtual medical, health and education services," and it's a term that can be "further defined when applied to specific health care disciplines, such as dentistry."
Teledentistry can be applied to both patient care as well as educational services. It can include the following modalities:
Live video.
Storage and transmission of electronic health information, such as radiographs, photographs, video, or photomicrographs, through a secure platform.
Remote patient monitoring, or personal medical data collection through electronic communications.
Health care practice and education through mobile devices.
Teledentistry coding and billing
Major dental insurance companies, such as Delta Dental, are accepting claims for services delivered through teledentistry. When you're seeing a patient using teledentistry you can use the following codes:
D9995 teledentistry–synchronous; real-time encounter. This refers to the real-time interaction between patient and provider, sometimes between providers, usually through live video.
D9996 teledentistry–asynchronous; information stored and forwarded to dentist for subsequent review. This refers to the storage and transmission of electronic health information, such as radiographs, photographs, video, or photomicrographs, through a secure platform.
For more information about billing and coding for teledentistry.
Teledentistry solutions
Backline by Dr. First
Backline provides HIPAA-compliant tools such as video conferencing, secure messaging, clinical file sharing, as well as electronic form support.
This is a very easy-to-use solution because patients don't have to create an account or download an app, they just need to accept the session invitation from their provider.
Weave
With Weave, you get a reliable video calling solution so you can screen patients remotely. But not only that, you'll also be able to send and receive secure communications via text, or email, as well as collect payments from a smartphone through the Weave mobile app.
You can also send your patients Wellness Forms to check for COVID-19 symptoms so you can decide if it's wise to reschedule an appointment.
For more information about any of these teledentistry solutions, please contact us.