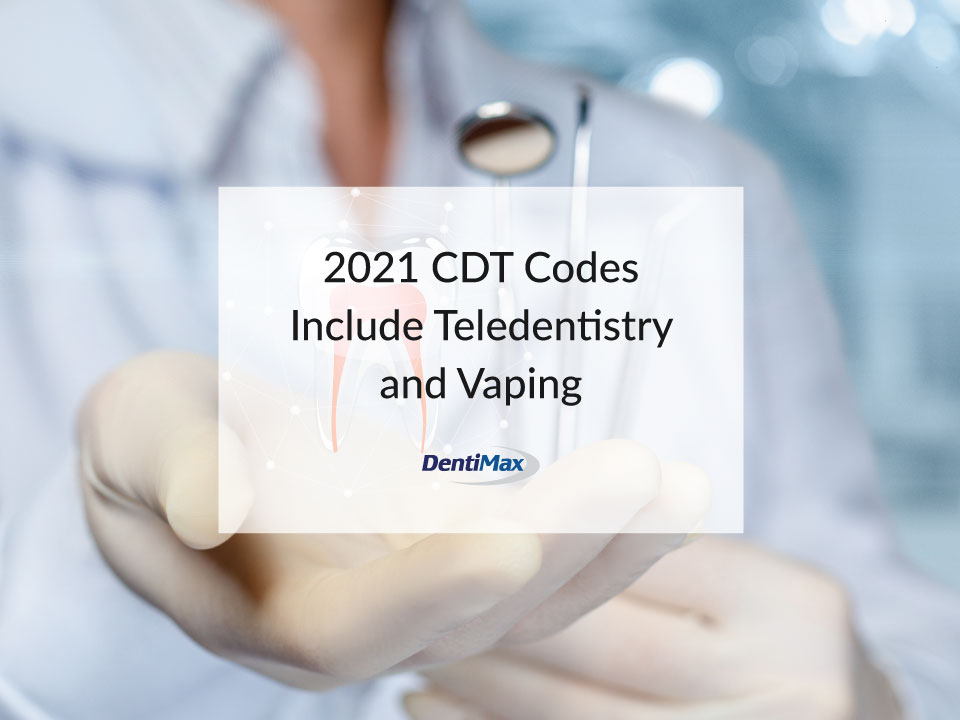 The American Dental Association approved 26 additions to the 2021 CDT Codes, as well as seven revisions, four deletions and 22 clarifications, according to the ADA.
Of those 26 additions, nine are diagnostic imaging codes related to teledentistry. 
"These procedures have the greatest applicability in teledentistry encounters where a locally licensed practitioner captures images that are forwarded to a dentist for interpretation. The dentist then reports interpretation separately with its own CDT code," the ADA explains on the website.
According to the chair of the Code Maintenance Committee and ADA Council on Dental Benefit Programs, Dr. Randall Markarian, there are two additions and a deletion that provide a short-term solution to "timely claim processing and reimbursement" when it comes to teledentistry, the website says. 
Dr. Markarian instead suggests using the Area of the Oral Cavity codes.
Another new code that stands out is a code that addresses health risks associated with vaping. 
The website states that this new code focuses on counseling services and patient education about the adverse health effects of high-risk substance use, including vaping.
If you're interested in getting the new 2021 CDT Codes, you can purchase them here, or you can reach out to your sales rep to ask about our upgrade package which includes the 2021 CDT Codes.
Call your sales rep at (800) 704-8494 option 2, then 1, or email [email protected].