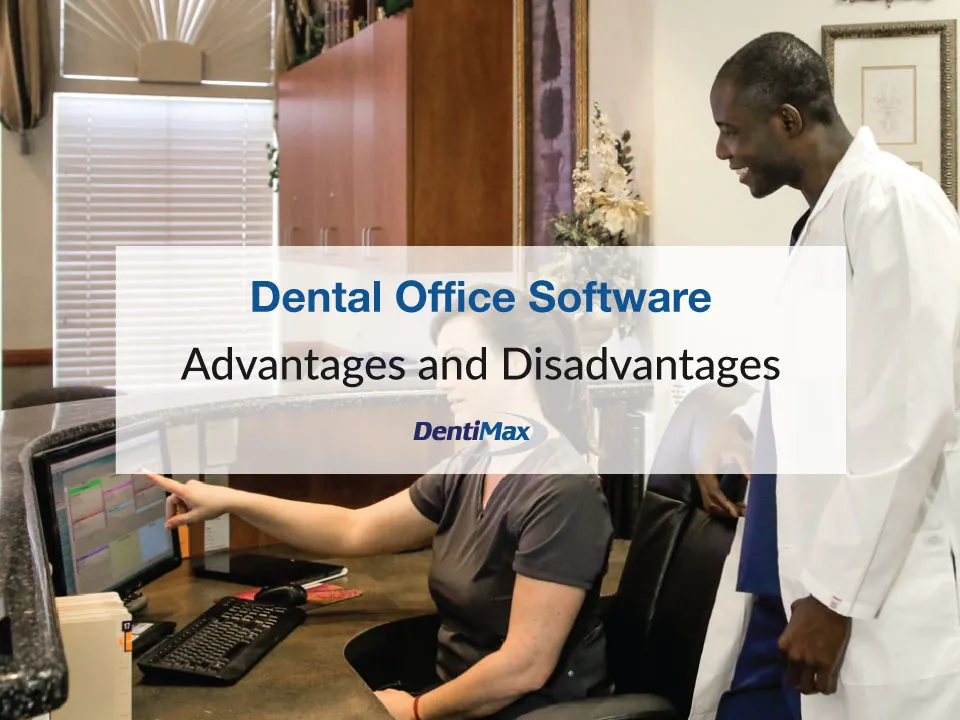 Modern dental practices continue to evolve over time. To get there, they gained many advantages by installing dental office software and reaping the software benefits.
Why Should You Install Software?
Why should you get dental software? Overall it helps make your practice more lucrative. And truly the right dental software helps your team's productivity.
If a dental office wants to run efficiently and profitably, then it will need software that makes employee jobs easier. Additionally, it can also smooth their workflow. Another perk improves the office's service quality.
These days, many dental offices are computerized. For example, these offices got equipped with comprehensive dental office software. The right program helps any dental office run as neatly and profitably as is possible.
Another benefit to a digital system: it simplifies office administration processes by managing patient information more easily.
What Is Dental Office Software?
Dental office software is a computer program that records, organizes, and maintains any and all practice records. With the right software, you will never waste valuable time sorting through paper stack piles or patient cards. Say goodbye to searching through file cabinets either, ever again. You can find any information you may need with a mouse.
Additionally, dental practice software helps secretarial and organizational tasks. These tasks help upkeep and maintenance. Some of the following tasks will become a breeze:
Organizing and storing suppliers' information
Filling out office receipts
Keeping track of accounts payable and receivable
Dental Office Software Benefits
This kind of software organizes office records. It integrates office information and synchronizes tasks better. Whether that's for patient records, employee records, office inventory, or any other record types.
So remember, you want your practice to run nicely. And you want to prevent communication breakdown. One way to do this is to connect all your practice's systems of your practice together.
Install a Digital System and Watch Your Practice Grow
Dental office software also gives an office more information security. The programs' network database will store office records and other important information safely. Through these means, secure servers and scheduled backups protect your files against info theft, accidental loss, or destruction.
Using a digital storage option is most certainly better than using a filing cabinet. And it's especially better than stockpiling files and folders all over your dental office.
Getting dental office software will streamline your administrative tasks. In a dental office, there are always a whole lot of details and information to stay on top of. Billing and collections, scheduling, record-keeping in a software system will help keep track of tasks. A computerized dental system creates the ability to accomplish everything possible. This will transform things like registration, scheduling, and accounts receivable in your office.
Simplifying Your Practice Workflow for the Largest Software Benefits
Dental office software simplifies your office staff's workflow in practically every way. Because it ultimately leads to more effective and timelier patient care.
Putting information into the dental software system helps you stay on top of tasks. Some of these tasks may include follow-up appointments and pertinent information like patient allergies, medical conditions and etc.
These systems help create a lighter workload, which in turn improves employee focus. These will also help your staff work at a faster pace. Ultimately, these digital processes will cause your office to become more productive and profitable.
The software should scale easily. If you decide to add more computers or branches, the right program should adjust to your needs. Computerized systems also allow remote access. That way it makes it possible for you to retrieve any and all necessary information from any location.
Ultimately, dental office software is the absolute best choice for any dental practice. In this day and age, every dental office should consider using dental office software. Especially if they want to improve every aspect of their dental practice.

Alicia Dieujuste has over 17 years of dental experience between working with a dental consulting firm in several types of dental practices to working in the dental software space.