How a practice uses dental software to manage their office effectively can also consequentally improve the dental patient experience.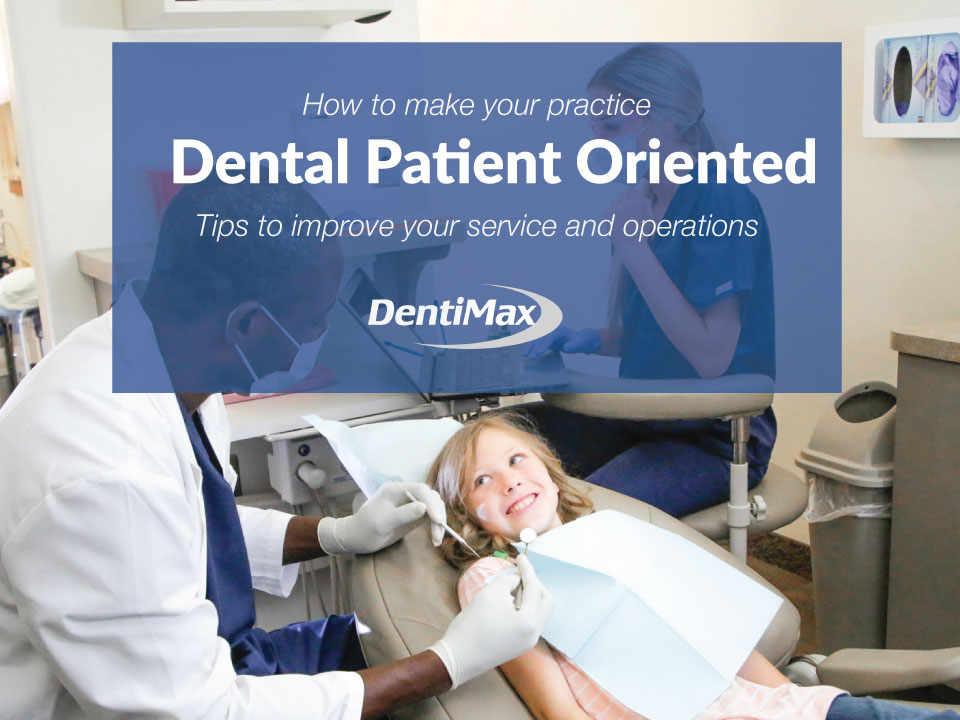 How can you succeed in dental practice management? It's all in how you view your practice
Dentists usually view their dental practices as a service instead of a business. This may be attributed to their desire to help their patients improve their lives. But often they might focus only on the service and make it difficult to manage, promote, and organize the practice.
Your main aim should be to create an environment that patients will look forward to visiting because this is the only way you will help the business side of your practice. By focusing on these operational needs and getting the right dental software to help, dentists can actually improve their dental patient experience and increase their cash flow at the same time.
Take advantage of the following tips to improve your dental practice:
Operational Tips to Improve Dental Patient Experience
Dental Practice Hours
Most people have hectic schedules and may find it difficult to get dental services during working hours. For this reason, you should consider extending your practice hours to accommodate them.
Automate Billing
Billing is one of the most time-consuming processes in a dental practice. It should be handled by committed staff but you should also take advantage of the latest dental practice management software solutions to help you streamline the billing process.
When you automate billing, you reduce the amount of time spent on the process by up to 50% and this makes your practice more effective.
Cash Flow
This is a crucial element in dental practice management. As a dentist, you should always look for ways to boost your inflow. This can be achieved by getting new patients and using efficient equipment and advanced technology and software. You should also minimize your outflow by purchasing affordable supplies and applying good inventory control.
Organizing Exam Rooms
Your exam room should have all the tools and products you will require to carry out basic procedures. There should be minimal furniture in the rooms to make it easy for patients and personnel to move in and out.
Inventory
Inventory management is another essential skill that dentists need to possess, and some types of dental software have this capability installed. You need to come up with an inventory system that works for your practice.
The system has to be flawless. Dentists have to order the right tools and products to treat their patients. You also need to ensure that you only order what is necessary. Purchasing a large number of products that you do not necessarily need is actually a waste of money.
Make sure all your office supplies are stored in a single location. It is also important to identify one individual who will handle the ordering process.
Invest in Your Team, Help Your Dental Patients
You need a good team to make your dental practice successful. The team you select should provide everything that your dental patients require.
Hiring Staff
When you hire staff, you need to have a good idea of the specific values and skills that you are searching for. Each position should have a well-defined job description.
It is advisable to include the existing staff when hiring to allow them to give their input. This can help to make it easier for the new staff to settle in the practice. Once you have hired new staff, make sure they are oriented and they receive relevant training to integrate them into the practice.
Scheduling Staff
To run a dental practice effectively, you have to ensure you have adequate staff at all times. It can be difficult to manage staff schedules and manage other aspects of the practice without digital solutions. A digital solution can make the process easier and ensure employees have access to scheduling details at their convenience.
Finding Partners
In addition to hiring the right people, collaborating with other specialties can help make a better dental patient experience. Consider collaborating with denturists, dentists, and surgeons who offer complementary skills. This will make your dental practice a one-stop solution.
Communicating with the Team
Proper communication is essential if you want to run your dental practice effectively. Good dental software that integrates all corners of the office is key, but that's not all.
Communication also needs to extend to the team members. Hold regular meetings with the team members to create a caring and warm environment that patients will love to visit.
Communication with Dental Patients
Successful dental practices are always willing to offer patient education with comprehensive answers to their patients' questions. Clinical skills also play an important role but you also need to communicate with your patients and employees.
In addition, dental practices can communicate appointment reminders and other important information by utilizing dental office text messaging software into their workflow. This will make it easier for your team to manage scheduling with patients more smoothly.
Final Thoughts
What separates a viable practice from a dental practice that soon has a realtor sign out front? A lot of things. How efficient the practice is is one. How well the patients are treated is another.
And the final thing that can marry those two needs together? The right dental practice management software.