Dental practice management software is one of the key ways to manage your practice effectively, however, it isn't the only thing you're going to need.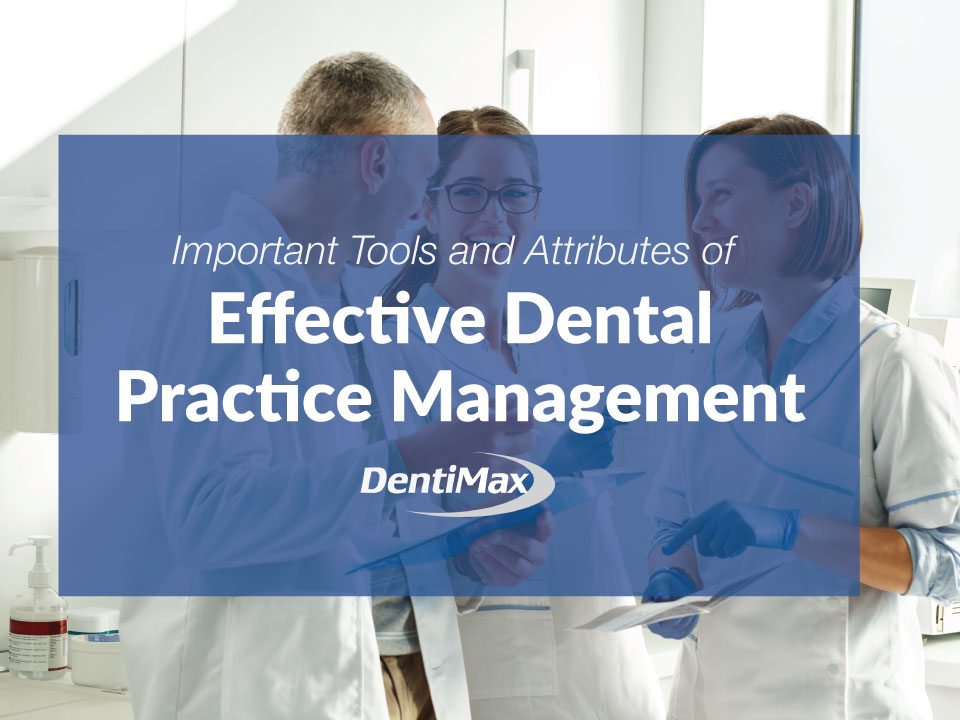 Dental Software and Managing Your Practice
Dental software can help your practice in more ways than you might think. The way you choose to manage your dental practice can leave an extremely lasting impression on all of your patients as well as significantly impact retention rates.
However, owning your own business in any industry can be very challenging, so it's important that you remain well-organized and know all of the best practices for improving your patient experiences.
The key to expanding your business and patient retention lies in understanding how to manage your practice effectively as well as useful marketing strategies to build strong relationships.
Let's take a moment to discuss four simple tips which will help you to improve their overall experience:
Tips for Effective Dental Practice Management
(1) Make Sure Your Practice Is Unique
Every dentist office offers a lot of the same services, however how does your practice stand out? Are you more efficient because of your dental practice management software? You should market the things that make your business unique.
Whether you offer your clients a vast array of oral health services or you have a certain specialty, you need to make it clear and identify your best attributes. Promote the things that make you competitive through your dental advertising campaigns as well as in interactions with your patients.
(2) Create a Pleasant Environment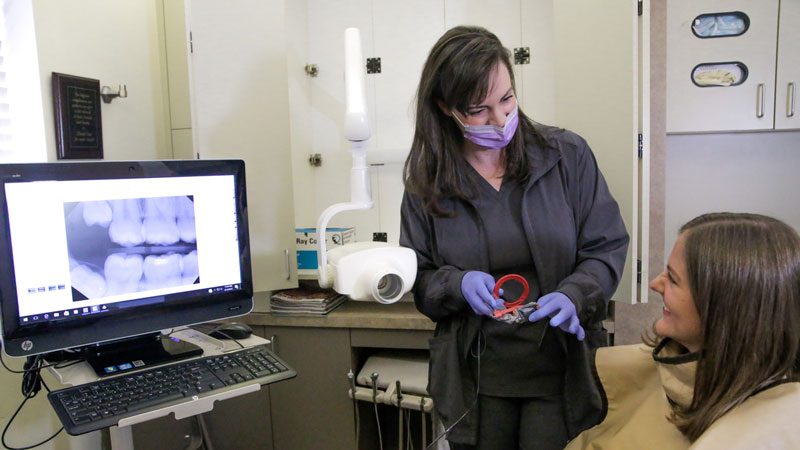 In addition to identifying what makes you special, you should make it a point to provide excellent customer service. Often time, it's not the service that people remember, its the quality of care they received that stands out to them.
You should make sure that all of your employees are on the exact same page and working towards the same objectives. This will help you to create a caring environment.
(3) Expand Your Services

If you would like to grow your client list, then you must grow the list of services you offer. Do research to find out which dental service is the most sought out. Offer special discounts and specials for these services. Ask your clients what service they would like that you don't currently offer.
One thing that you must have, in addition to all of this, is something that is more on the back end. Namely you'll need:
(4) Good dental software.
Effective dental practice management requires a combination of skill sets.
Dental Practice Integration Software
Financial Options

In addition to dental software, one of the best ways to maintain a steady flow of clients is to make sure you offer a variety of payment methods. Sometimes this can be the one thing that is preventing more business.
Flexible payment methods can help you to be a better rapport with your current patients. Patients often become more open to the idea of certain treatment recommendations.
Engage
Sometimes its not enough to offer quality customer service; you must also show genuine interest in your patients' needs. You can not afford to be indifferent. If customers sense that you don't have their best interest at heart, then they are less likely to trust you which means they will feel no loyalty to your practice. Go out of their way to educate them about their oral health and show concern for their knowledge of what's most important.
You may even consider sending out newsletters that help to guide them in decisions about their oral health.
Referral Programs
In addition to your educating your clients, you should consider offering a few referral opportunities. When your client is able save a little money or benefit in some way by recommending your services to their family and friends they feel involved. Also, there is nothing like word of mouth for the success of a business.
Where Dental Software Comes Into Play
Upgrade Scheduling System
One of the best ways to ensure superior service is to invest in a quality scheduling software. It should be efficient as well as fast.
This kind of program allows you to have a visual representation of the day ahead, which helps you to better manage all of your time and meet with all of your valued patients. When you are on schedule, then so is your business.
Train Your Staff

It seems to go without saying, but many people neglect this aspect of their business. When your clients come in for an appointment, you will not be the only professional that they have contact with.
In fact, the front desk of your office is the representative of your practice to all of your new patients. It's in your best interest to make sure that every individual who greets and works with patients, either on the phone or in person, is very well trained in the best practices of a dental office. They should be proficient in their communication skills. This is all apart of the overall experience.

David J. Arnett holds a business degree from Brigham Young University, and an MBA from the University of Phoenix. Arnett has owned and operated dental offices and is the co-founder of DentiMax.