All over the world, people are increasingly choosing texting over phone calls, and Americans are no exception. It's time to add communication tools to help your practice meet clients where they're at.
According to a study, Americans spend close to 26 minutes a day texting, and only six minutes on phone calls. And it may be because, well, phone calls just take more time.
If we think about how hectic life can be nowadays, it really makes sense that people find it more convenient to send or receive a quick text rather than spending time on the phone chatting about how the day is going.
This preference is something to think about when it comes to patient communications, not to mention the fact that 96 percent of Americans now own some kind of cellphone, compared to only 35 percent that did just nine years ago.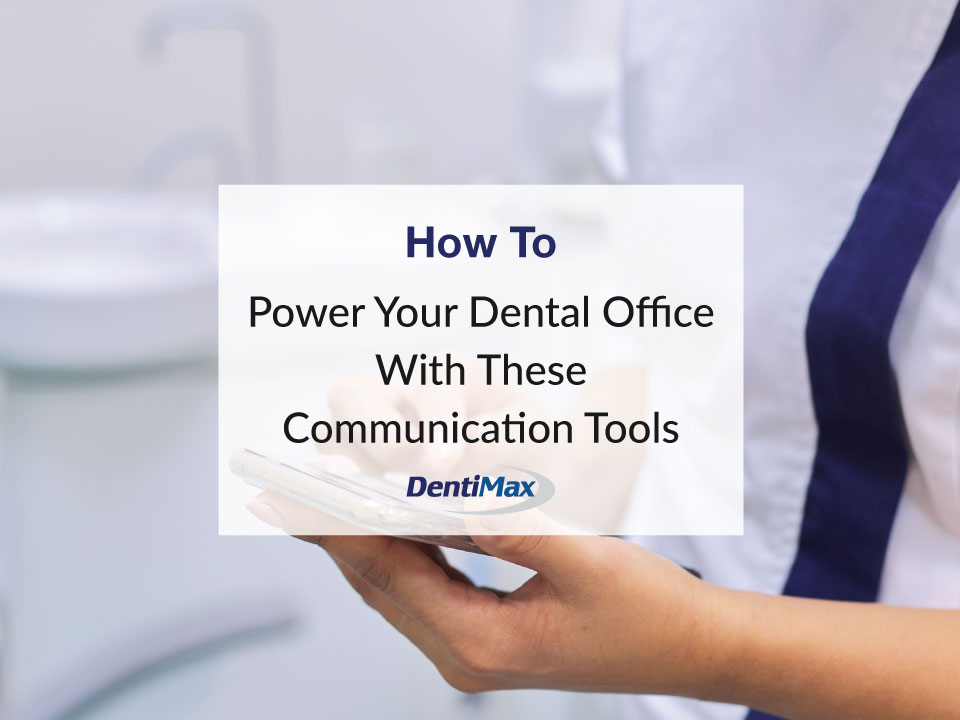 It is time for dental practices to join the mobile revolution! Here are three texting and communication options that will help you do that.
DentiMax Texting is a good texting tool for beginners
With DentiMax Texting, you can automatically send appointment confirmations, recall reminders (to schedule), and even happy birthday messages.
It can also mark the appointments as confirmed in the system after receiving the patient's response. You can also send direct and 2-way messages, which come in handy when you want to ask the patient to arrive early or inform them you are running late, for example.
DentiMax Texting is a good option if you want to start slow, and prefer a basic texting tool.
DentiMax Communicator will make your communication strategy better
With DentiMax Communicator, the kind of things you can do is more diverse. DentiMax Communicator will help you manage a more complete communication strategy, and it will allow you to engage your patients in a variety of ways.
DentiMax Communicator includes:
2-way texting
Online scheduling or appointment requests
Appointment confirmations and reminders
Reputation management review system
Ready-to-go marketing campaigns…and more!
With Weave you'll get the best patient communication tool out there
Now, if you want to take your communications system to the next level, Weave is the way to go.
Weave is a VoIP phone system that gives you more than two-way texting. It has a smart phone system that will help you easily identify your patients when they call in by showing you a pop-up screen with all the patient information.
You can also set up full payment processing and make collections easier with text to pay. And not only that, but Weave also includes call metrics and data for your office, reviews management, marketing and automated scheduling tasks such as reminders and recalls for every patient. The biggest bonus on this platform is the Weave mobile application, so you can manage all your calls, texts, emails, efax, etc., from your smartphone. 
Lastly, consider that 96 percent of Americans don't leave voicemails any more, if your staff doesn't happen to get the phone in time. Weave solves this issue with a rapid response missed-call text message, so you can engage new and existing patients effectively even if you can't get to the phone.
So don't wait any longer! Join the mobile revolution and power your practice with one of these amazing communication tools.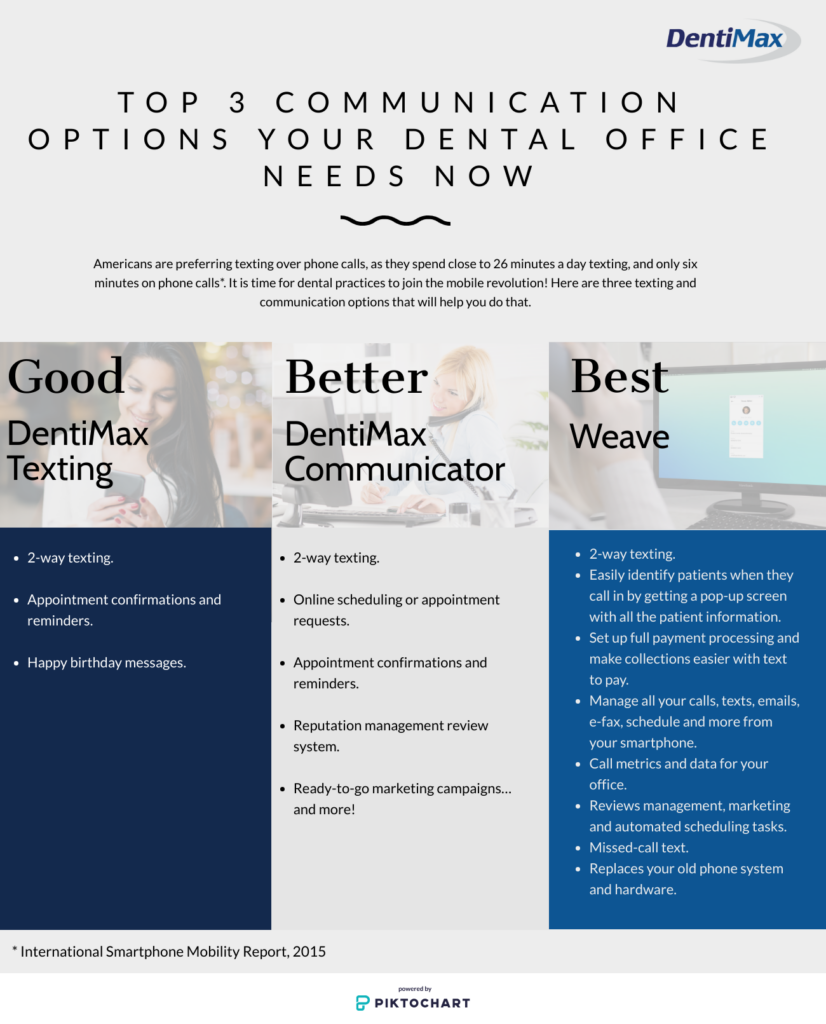 Alicia Dieujuste has over 17 years of dental experience between working with a dental consulting firm in several types of dental practices to working in the dental software space.