Claim form rejected? Here is some insight into the newest 2019 ADA Dental Claim Form requirements.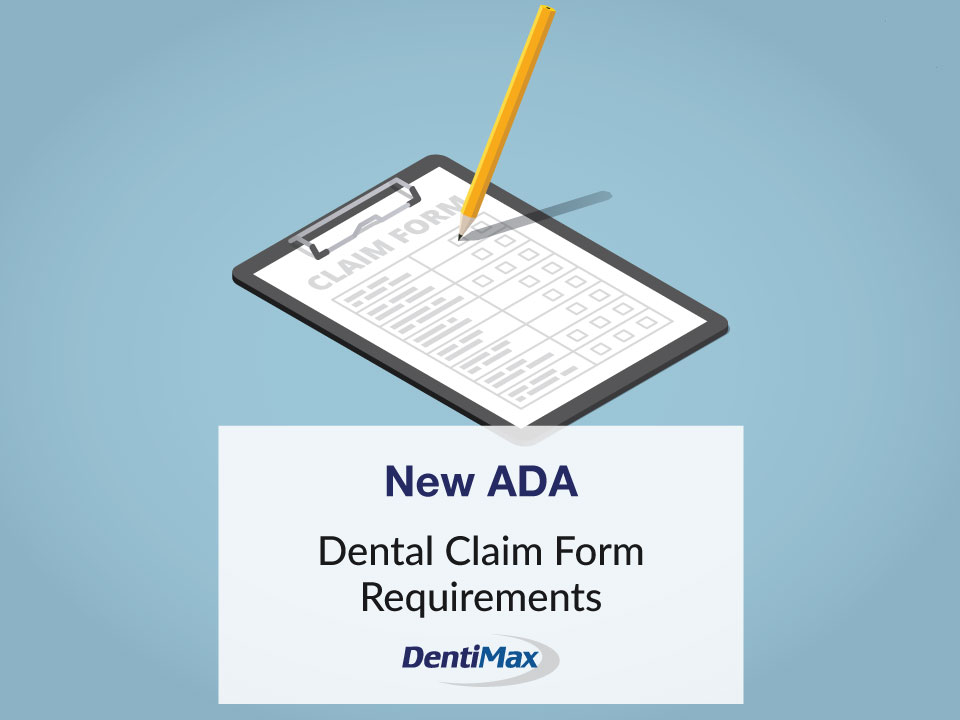 Updated Version of the American Dental Association Claim Form
Is your dental practice aware of the new American Dental Association (ADA) dental claim form changes? The ADA has replaced the 2012 ADA Form with the revised 2019 ADA Form to incorporate the current version of the HIPPA standard (837D) electronic dental claim.
It is important to stay up to date on these changes because
some insurance companies are starting to reject the 2012 ADA claim form in
favor of the new 2019 claim form.
What Changed on The ADA Dental Claim Form?
The 2019 changes affected 11 fields on the form. One of the biggest changes is the addition of the third gender identifier, "Unknown" to the "Male" and "Female" categories.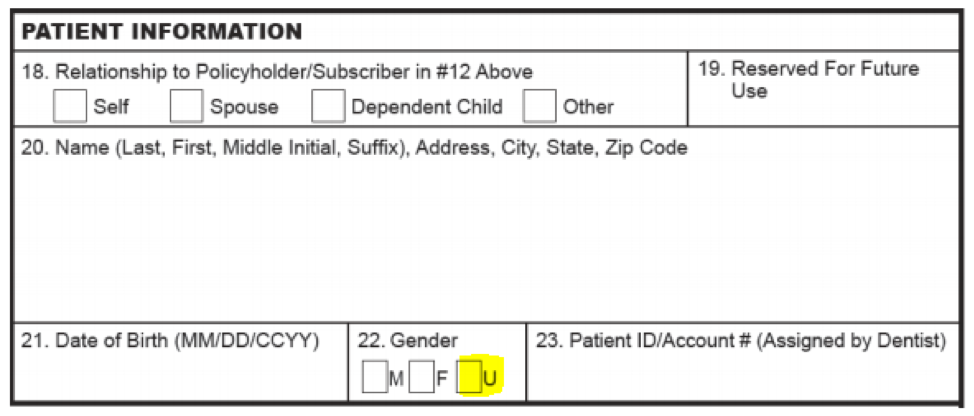 In compliance with these changes, DentiMax Practice Management has added this new claim form option, to help you avoid claim rejections, now available in version 20.

Is My Software Compliant With the New Claim Form Changes?
DentiMax version 20 includes the new 2019 claim form. Make sure your practice is using this latest version because it will not be available in older versions of DentiMax due to the programming changes to the gender field. The ADA has provided a complete set of instructions for the 2019 form or schedule a consult with your customer representative.

Alicia Dieujuste has over 17 years of dental experience between working with a dental consulting firm in several types of dental practices to working in the dental software space.