Routine checkups are an essential part of maintaining good health and preventing disease. By seeing a doctor or other healthcare provider regularly, you can catch health problems early, when they're more likely to be treatable. There are many types of routine checkups, and the frequency with which you should get them will depend on factors like age, family history, and overall health.
Checkups that people should get regularly include physical exams, vision and hearing tests, as well as screenings for cancer and other diseases. Getting routine checkups can help to improve your overall health and well-being. So if you haven't been to the doctor in a while, make an appointment today. Your future self will thank you.
Physical Exam
A physical exam is a routine checkup that focuses on your overall health.
During a physical exam, the doctor will:
Check your weight and height: Doctors need to measure your BMI to see if you are in a healthy weight range.
Check your vital signs: This includes your blood pressure, heart rate, and respiration.
Listen to your heart and lungs: This is to check for any unusual swellings or lumps.
Feel your lymph nodes: These are the small, bean-shaped glands that help fight infection.
Check your eyes, ears, nose, and throat: This is to check for any abnormalities or infections.
Check your abdomen:The doctor will feel your abdomen for any masses or pain.
Check your extremities: The doctor will check your arms and legs for strength and range of motion.
Even though every age group needs a physical exam, the frequency will change as you age. The general recommendation is once every three years if under 50 and in good health, and once a year once you turn 50.
Immunizations
Immunizations, also called vaccines, help protect people from diseases. They work by causing the body to produce antibodies, which are special proteins that fight infection.
There are many different types of immunizations available, and the Centers for Disease Control and Prevention (CDC) recommends that everyone get a few specific ones:
Other vaccines are also recommended for people of certain ages or with certain risk factors, such as hepatitis B, chickenpox, and pneumonia.
Though immunizations are safe for most people, there is always a small risk of side effects. The most common side effect is soreness at the injection site. Other possible side effects include fever, headache, and nausea.
For people who experience anxiety or fear around needles, it's wise to talk to your doctor beforehand. Medical anxiety is real, and there are ways to help ease your fears. One option is receiving a numbing cream before the injection. Another is to practice deep breathing exercises during the injection. Either way, it's important to communicate with your doctor so they can help make the experience as positive as possible.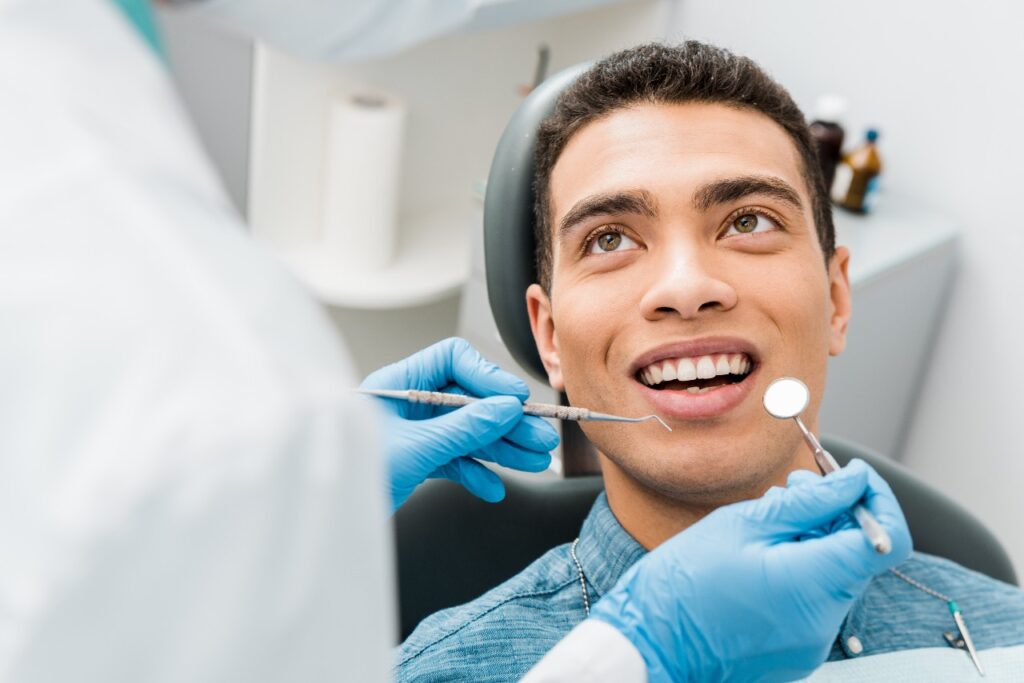 Dental Exam
A dental exam is a routine checkup that helps to ensure the health of your teeth and gums.
During a dental exam, the dentist will:
Check for cavities.
Examine your gums for signs of gum disease.
Look for stained teeth.
Evaluate how well you are brushing and flossing.
The dentist may also take X-rays using a high-quality X-ray sensor to check for any problems that can't be seen with the naked eye. Dental exams are important because they can help to prevent major dental issues from developing. Not only that, but you can rest easy knowing your bright white smile is in good hands.
Dentists ensure that you're as comfortable as possible throughout your examination by answering any questions you have and being transparent regarding your dental needs. And, with the help of state-of-the-art care through teledentistry and AI, they can even provide care remotely when needed. With the help of practice management software, you and your dentist can schedule appointments and procedures more efficiently to ensure your smile stays healthy for years to come.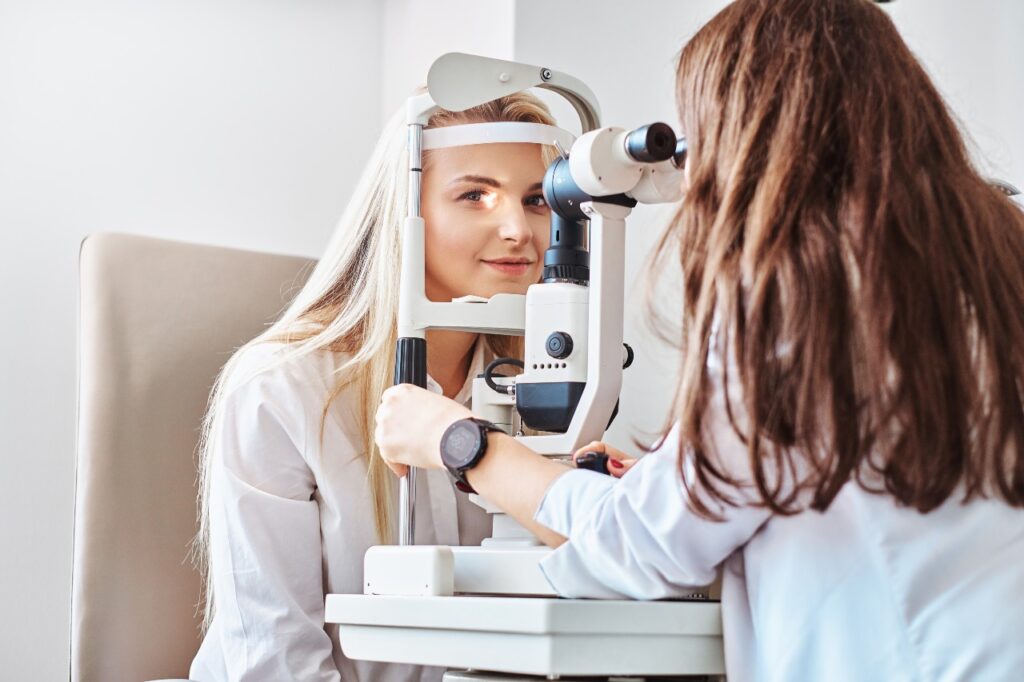 Eye Exam
Eye exams are fundamental for people of all ages. They can help detect vision problems early on before they become serious.
During an eye exam, the doctor will:
Check your visual acuity: This is a measure of how well you see at different distances.
Test your peripheral vision: This is the ability to see objects to the side without turning your head.
Evaluate your eye muscle function: This is the ability of your eyes to move in different directions.
Check the health of your eyes: This includes checking for signs of cataracts, glaucoma, and other eye diseases.
The doctor will also ask you about any symptoms you may be experiencing, such as headaches, eye fatigue, or difficulty seeing at night. Eye exams are important because they can help detect vision problems early on before they become serious.
For those with vision problems or who are at risk of developing them, it's essential to have regular eye exams. For reference, doctors advise getting regular eye exams based on your age:
20 to 39 — Every five years.
40 to 54 — Every two to four years.
55 to 64 — Every one to three years.
65 and over — Every one to two years.
Depending on your lifestyle and health history, you may need to get an eye exam more or less often. For example, if you work with screens all day or have a family history of vision problems, you may need an eye exam more often.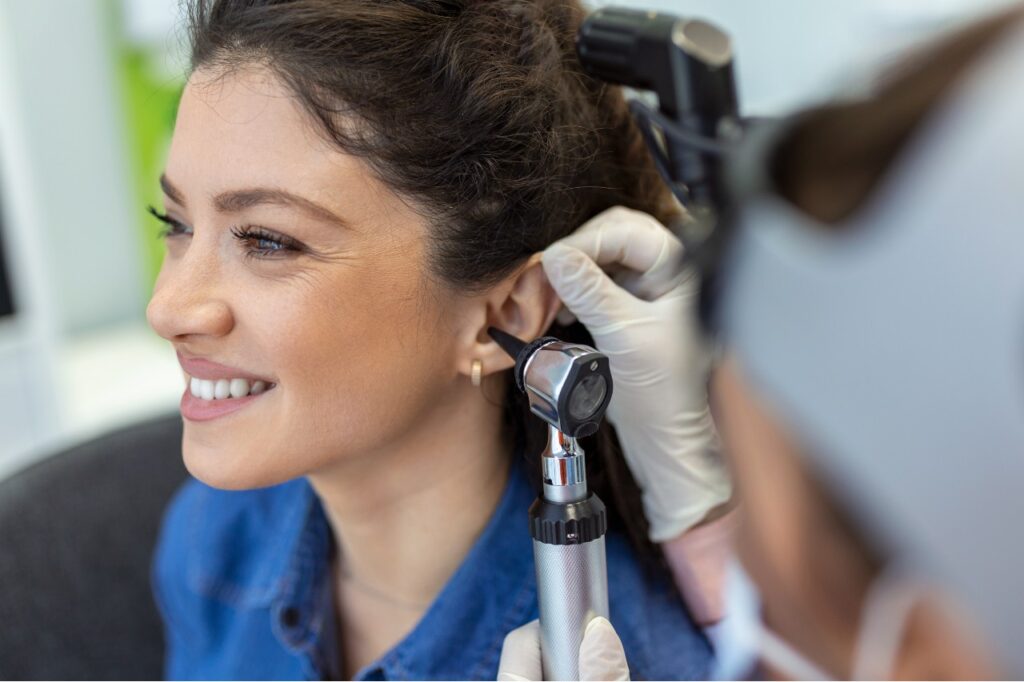 Hearing Test
A hearing test is a routine checkup that helps ensure your ears' health.
During a hearing test, the doctor will:
Check your hearing at different frequencies.
Evaluate how well you hear speech.
Test your ability to discriminate between different sounds.
The doctor will also ask about any symptoms you may be experiencing, such as difficulty hearing, ringing in the ears, or dizziness.
Because nearly 15% of American adults over 18 have hearing difficulties and one in eight children 12 years or older has hearing loss in both ears, it is critical to conduct a regular hearing check. This is especially important for those exposed to loud noise regularly, such as construction workers or musicians.
Routine checkups are essential to ensuring you live a long and healthy life. So be sure to see your doctor, dentist, and eye doctor regularly. And don't forget to get a hearing test too!