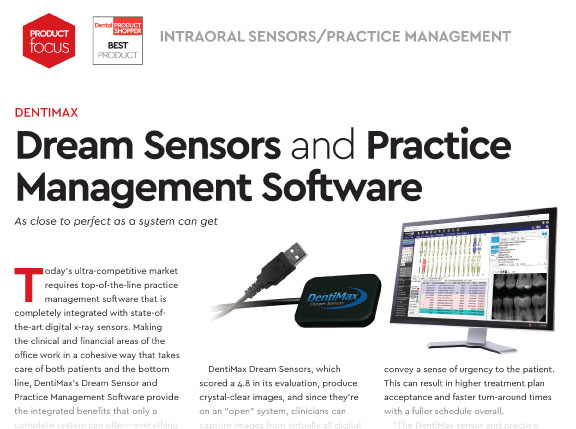 "As close as perfect as a system can get. – Dental Product Shopper"
Dental Product Shopper used those words to describe Dentimax's Dream Sensor and Practice Management Software in its latest report.
The DentiMax Practice Management Software scored a perfect 5.0 rating. This is because it "mirrors a practice's actual workflow," according to the report.
But that's not all. DentiMax's Dream Sensors scored a 4.8 thanks to their "crystal-clear images" and open platform on DPS. The dental sensors work perfectly with most practice management software.
What's great about this report – tested by dental offices like yours!
The report comes from the feedback of dentists and hygienists who use the products for several weeks and then complete an evaluation form.
Read the complete report.