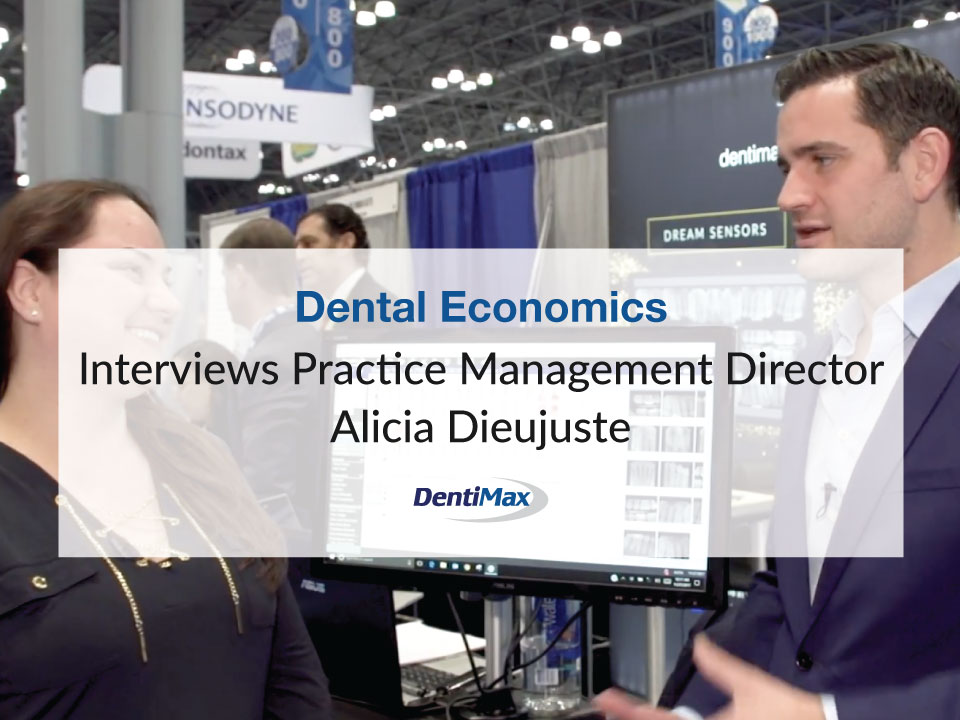 Dr. Chris Salierno, the chief editor of Dental Economics, interviewed Alicia McKinney (Dieujuste), DentiMax's Dental Practice Management Software Director about DentiMax 18. While in New York City, New York, the interview occurred at the Greater New York Dental Meeting (GNYDM) 2017.
From the GNYDM, the interview covered what's new with DentiMax's dental software and its latest tools and features designed for dental offices.
Dental Economics at the Greater New York Dental Meeting (GNYDM)
Every fourth quarter of each year the Greater New York Dental Meeting brings in one of the largest dental shows with over 52,000 attendees. This also means leading dentistry publications and brands come together to discuss what's next for the dental industry.
During the event, Dental Economic's Dr. Salierno visited the DentiMax booth. Here he met to discuss the latest and greatest in our dental software.
Dieujuste talked with Dr. Salierno about the latest version of DentiMax Practice Management Software, that is to say, version 18. In addition she showed and demonstrated the highly anticipated new version of DentiMax's dental office software.
DentiMax Dental Software News for Version 18
Most importantly, she shared some of the new features in our version 18 software, which include:
A Faster Running Program
An update look, feel, and font
New screen colors
Updated chart screen – it's smart and sexy!
And much more