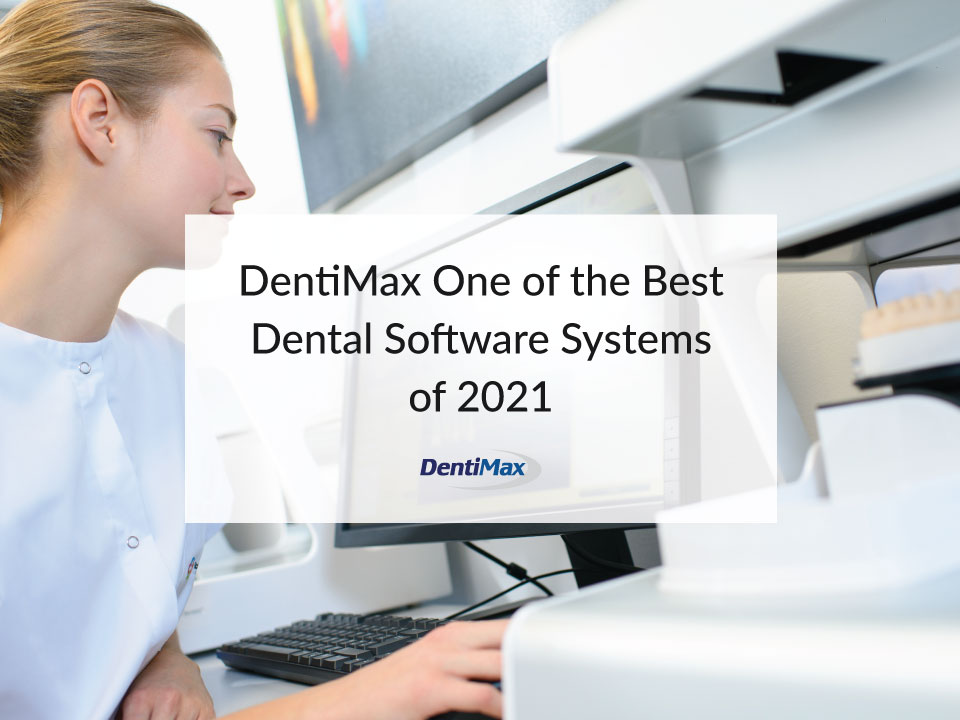 DentiMax practice management software is one of the best dental software systems of 2021, according to the online reviews site Digital.com.
The website lists DentiMax's tiered pricing as one of its pros. This is important since many practices are looking for more affordable solutions that fit their needs.
Another highlight they mention is the fact DentiMax offers online training with every package.
DentiMax software is full of easy-to-use but powerful features like an intuitive scheduler, e-Rx and electronic patient registration. Not to mention live patient insurance updates, patient texting, and electronic document signing.
Plus, with cloud-based solutions, providers don't have to worry about upgrades or servers. Their data is secure, and their software is always up to date. To top it off, DentiMax offers a support team with dental professionals at the helm. All at a fraction of the cost of what is available on the market.
For all these reasons and more, Digital.com lists DentiMax as one of the best dental software systems of 2021.
About Digital.com: Digital.com is an independent review website. We review the best products, services, and software for running or growing your small business website or online shop, and we apply a sentiment analysis algorithm to score companies so that you can compare and find the best company for your needs.