Thank you for your interest in DentiMax! We look forward to helping you find the right DentiMax Practice Management Software package for your practice. Please select a date and time below to schedule a consult with our experts.
What our customers are saying
Absolute Lifesaver
Long story short,they have thought of EVERYTHING. You can tell the people that have built the program have a Dental background. Same is true for the training, sales and support staff, they can talk the talk!
Peyton
Hands Down the Best
It is one of the easiest & best programs out there. Every feature is user-friendly. I loved yhe 2018 version but I will say DentiMax has outdone themselves on the 2020 version. The support team always has a quick answer & if not will research the problem & call back in a very timely manner. Love this Program.
Lil
Love My DentiMax
Dentimax has all the features of much more expensive practice management systems, very user friendly and doesn't have the constant fees for upgrades and maintenance. It's good value for the money and the sales and support staff have always been very helpful.
April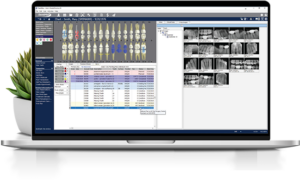 Thanks for your interest in DentiMax Practice Management.
Read even more reviews