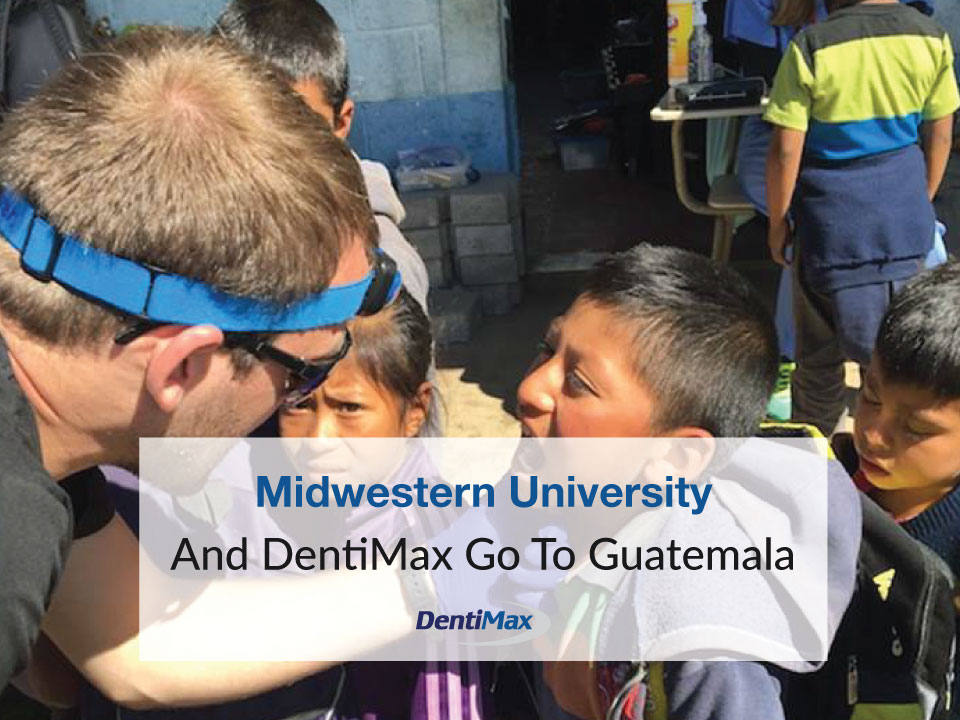 Midwestern University dental faculty and students made a humanitarian trip to Guatemala. Here they provided dental treatment to those in need with DOCARE. DentiMax helped their efforts by donating dental sensors and dental imaging tools.
The Dental Arizona's Motto: Educate. Inspire. Smile.
These three words embody the spirit of Midwestern University Clinic Arizona's (MWU-AZ) annual medical trip.
The Humanitarian Team
Midwestern Dental school's Dean, Brad Smith, DDS, FACD, FICD, lead a team for this trip. The team included Assistant Professor Robert Kramer, DMD, FCID, FACD, university dental students, five faculty members, and three related volunteers.
Dr. Smith and Dr. Kramer brought a completely voluntary team who joined in a service trip to Guatemala City.
Dental Treatments in Guatemala
According to Dr. Smith and Dr. Kramer, the children encounter a very high sugar and soda diet because it's cheaper to acquire soft drinks than water there.
"We extracted a lot of teeth, restored teeth when and where we could, and generally left our patients with improved oral health." Doctor Kramer said in the report Dr. Smith shared with us. "It was a very busy week as we provided care to nearly everyone that showed up."
"The people of Guatemala are resilient, happy and thankful. We received lots of hugs and handshakes, which makes all of the planning, travel and work worth it!"
DentiMax got involved this year through dental sensor and laptop donations. Especially thankful for the report and pictures Doctor Smith and his team have shared with us.
"Special thanks have to be given to Midwestern University for allowing us to go. And to DentiMax for loaning us the sensors and laptops."
Other departments partnered with DOCARE International's Global Health Outreach program for over 15 years. But for Doctor Smith and his team, they took the dental department's first trek just the year prior.
Midwestern University Dental's Assignments in Guatemala
The dental team split across three separate sites every day. These sites ranged from dental clinics in a remote village to small towns.
The Midwestern University (MWU) dental team and DOCARE provided much more than just their services. Additionally they gave needed equipment like dental sensors and imaging software for these Guatemalan practices.
Dental Clinics in Guatemala
One of the primary clinics fashioned by Midwestern University included the Assade Medical Clinic in San Andreas. This clinic takes about an eight-hour drive to get to from Guatemala City.
"MWU has outfitted the Assade clinic with donated dental supplies to compliment the seed-funded dental chairs and compressor." Dr. Kramer said.
Thank you Midwestern University
Thank you Doctor Smith and Doctor Kramer. We deeply appreciate you sharing Midwestern University's outreach experience with DentiMax. We look forward to next year's trip and what we can accomplish together.

Andrea has a mass communication degree from ASU and comes from a journalism background. She is originally from Mexico City and speaks Spanish as a first language. She loves listening to podcasts and prepares great chilaquiles.