Having good oral health is essential for overall well-being. Many people know that brushing and flossing regularly can help maintain good oral health, but what about diet? Eating a healthy and balanced diet is just as important for dental health as it is for the rest of your body. Proper nutrition can help prevent cavities, gum disease, and other issues. Here, we will discuss the importance of a balanced diet for optimal dental health and how to incorporate it into your daily routine.
Importance of Nutrients for Dental Health
It is no secret that food plays an essential role in the development of healthy teeth and gums. Eating a nutritious diet can help strengthen teeth and protect against tooth decay and other infections. On the other hand, eating too much sugar or unhealthy foods can lead to cavities, gum disease, and other dental problems. The key is to get the right balance of nutrients to promote good dental health.
In addition to providing essential vitamins and minerals, eating a healthy diet can help reduce inflammation in the mouth. Studies have shown that chronic inflammation in the gums can lead to gum disease, which can increase the risk of tooth loss. A balanced diet can also help reduce dry mouth, a condition that increases the risk of tooth decay by allowing bacteria to grow more easily in the mouth.
Dental Diseases Are On the Rise
According to the World Health Organization, over 60% of children aged 12 to 15 have experienced tooth decay. The Centers for Disease Control and Prevention also reports that over 47% of adults aged 30 and over have periodontal disease, also known as gum disease. While preventable, tooth decay is "the most prevalent chronic disease in both children and adults" according to NIH.
These Nutrients Will Optimize Your Dental Health
When it comes to maintaining healthy teeth and gums, certain nutrients are especially beneficial: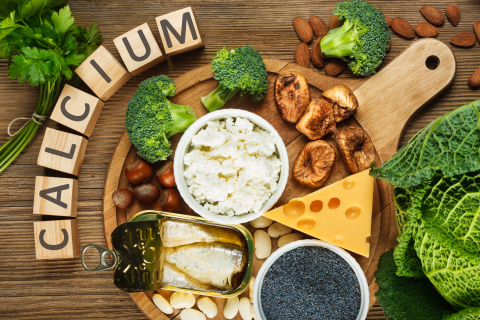 Calcium
Calcium is essential for strong teeth and bones. It helps form enamel, which protects teeth from decay. Dairy products such as milk, yogurt, and cheese are excellent sources of calcium. Other good sources of calcium include dark leafy green vegetables, almonds, sardines, tofu, and fortified cereals.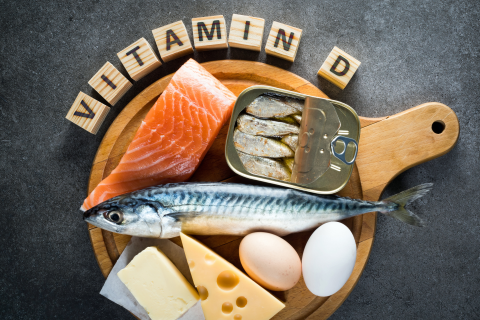 Vitamin D
Vitamin D helps the body absorb calcium and promotes healthy teeth and gums by supporting immune function. D is found in some foods such as fatty fish (e.g., salmon), egg yolks, and mushrooms, but most people need to get their vitamin D from exposure to sunlight or supplements.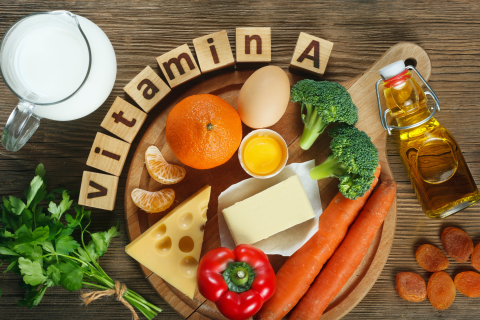 Vitamin A
Vitamin A helps form tooth enamel and keeps gums healthy by supporting immune function. Good sources of vitamin A include sweet potatoes, carrots, spinach, and cantaloupe.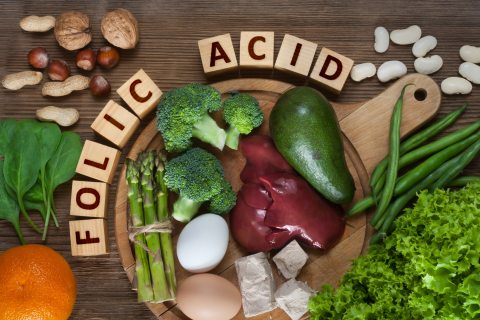 Folic Acid
Folic acid helps form new cells within the body, including those in the mouth that maintain healthy gums. Good sources include dark leafy green vegetables (e.g., spinach), broccoli, lentils, and oranges.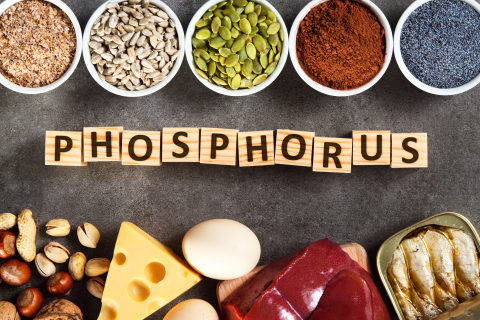 Phosphorus
Phosphorus works with calcium to form strong teeth and bones. Top sources include fish (such as salmon), eggs, and dairy products like milk, cheese, and yogurt.
Eating a nutritious diet offers many benefits for dental health:
Reduced Risk of Tooth Decay – Eating a balanced diet rich in vitamins and minerals helps keep teeth strong while reducing the risk of cavities caused by sugar-laden foods or drinks (like soda). Eating foods high in fiber such as apples or carrots also helps clean plaque from teeth while stimulating saliva production, which helps wash away bacteria from the mouth.
Lower Risk of Gum Disease – The inflammatory effects of certain foods (e.g., processed meats) can cause swelling or redness in gums that can lead to periodontal (gum) disease over time if not addressed quickly enough with proper dental hygiene practices or dietary changes. Eating nutrient-dense fruits like oranges or kiwi as well as vegetables like broccoli or spinach can help reduce inflammation in the mouth while providing essential vitamins for oral health.
Stronger Teeth – Foods high in calcium like dairy products or fortified cereals help strengthen teeth while increasing resistance against decay caused by sugary snacks or acidic beverages like soda. Additionally, phosphorus found in fish, eggs, nuts, beans, grains, dairy products, meats, poultry, seafood, fruits, vegetables, seeds, legumes, etc., helps maintain strong bones while keeping tooth enamel intact.
Improved Breath – A healthy diet helps combat odor-causing bacteria that breed on sugary snacks and junk food. Foods high in fiber like apples also scrub plaque off teeth while stimulating saliva production which helps wash away bacteria from the mouth.
A Nutritious Diet Is Key to Long-term Dental Health
Proper nutrition is essential for maintaining good dental health. Eating a nutritious diet can help to prevent cavities and gum disease, as well as strengthen teeth and gums. Avoiding sugary and acidic foods and eating foods that are high in calcium and phosphorus can help to promote good oral health. Making sure to brush and floss twice a day is also essential for keeping teeth and gums healthy. A balanced diet rich in essential vitamins strengthens teeth and decreases inflammation in gums while reducing their susceptibility to periodontal disease. By making dietary changes now, you can help ensure better oral hygiene in your later years.
Are you looking for more ways to maximize your dental health? Check out our blog for an inside scoop on industry standards.

Laurel Englund has been in the dental field for over 23 years. She has experience in support and quality assurance, as well as 7 years in dental consulting and 3 years managing a dental office using DentiMax software.