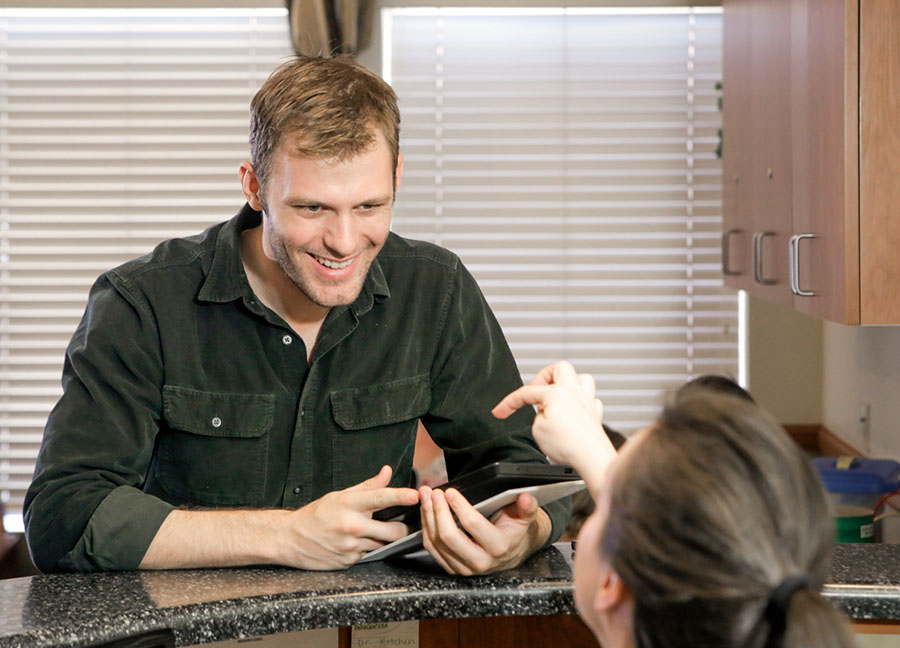 How your dental office can become more efficient and save lots of time with DentiMax's online kiosk feature.
Scenario 1: Picture This
Think about when you go to a dental office for the first time. You must arrive from 15 to 20 minutes early to the appointment. Walk in the door. Grab a clipboard full of paperwork that asks for your name, date of birth, address, and basic details. The clipboard probably asks 50 times by the time you finish filling it out. That's the wrong message.
Do you want to fill in all that info even though you gave the front desk your driver license and insurance card to copy? Does your hand cramp up half way through completing those forms?
You eventually finish and notice your scheduled appointment begun eight minutes ago. But you weren't ready yet. When you hand off your forms, the dental front staff must type all that information into the computer. And they need to finish before you make it past the front desk.
The dental office seats you late. The dentist rushes through your exam due to his or her limited time now. And you feel hurried through the whole exam without a chance to ask questions or receive a brief education.
When your appointment is over, the front office may or may not verify your insurance benefits. So your correct treatment estimate requires a phone call to you later.
Scenario 2: Sound better?
Rewind now and think about showing up early for your dental appointment and receiving a tablet. Or perhaps the dental office asks you to sit at a computer where you must enter your name and birth date once.
You click through each page and fill in only what's relevant to you with easy radio buttons to select. You don't have to fumble with a clip board full of pages and consents or write your name 50 times!
The staff can just import the data into the practice management software once it's completed. This means they don't have to try and read chicken scratch to translate it, all while wasting precious time.
The dentist sees you sooner and gives you time to ask questions and educate you on your needs.
However, when your appointment finishes, the front office may or may not had time to verify your insurance benefits. So once again, your correct treatment estimate may require a phone call to you later.
Scenario 3: A Perfect Patient Workflow
Now reset your brain and think about making a new patient appointment with a dental office. It starts with the office sending a text with a link to your paperwork online from your smartphone. Or perhaps an email with a link to a website for patient registration ahead of time. You click the link, go to the registration website, and start entering your information –only once.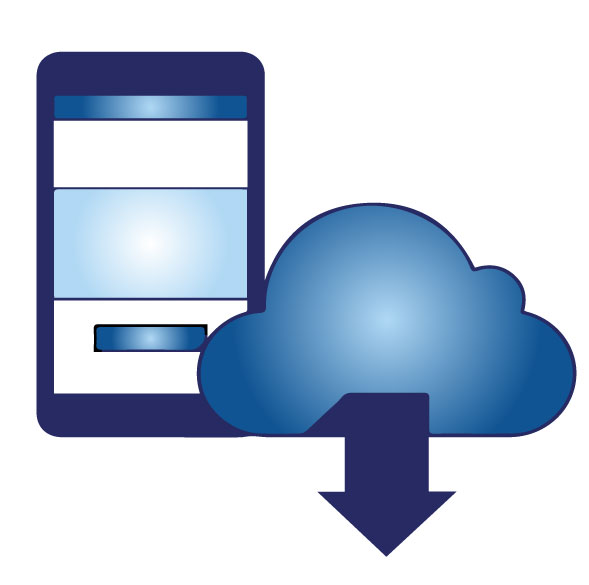 When you finish, you hit submit. Done! No early appointment arrival necessary. When you get to the office for the appointment, they already have all your information in their system. Then they greet you – now you can actually take advantage of the coffee and cookies sitting out!
You go in promptly for your appointment because you don't need to wait for the office to enter your paperwork. The office verified your insurance ahead of time, since you did your registration online. And they already know what your insurance covers, so you get your treatment estimate before you leave. From there you can book your next appointment aware of the cost. Talk about streamlined!
The Role of Dental Patient Communication
Of these three scenarios, which do you think conveys the right message to your patients about your practice? Do you want your staff to look prepared and efficient? Do you want to have a chance to verify insurance before the patient walks in the door? That way you can make sure you can give them all their financial options? Do you want to wait for patients to finish paperwork before you begin their treatment?
Your options here are as follows:
Good (well, sort of):
Keep handing out the stacks of papers on the clipboard.
Better:
Get the in-office patient kiosk software to integrate into your practice management system.
Best:
Get the online kiosk to integrate with your practice management system. Let your patients do their registration from the comfort of their… wherever – car, bus, home, school, while ordering food, etc.
Sending the Right Message
The bottom line is that being prepared for each patient sends the right message to your patients about your practice. You care about their time. You care about their comfort. You care about informing them of their benefits. You arrive early and expect the office to give you no more time than what's needed to complete your info.
People expect convenience and time saving efforts these days. You are sending patients the wrong message about your office if you don't have tools in place to do so.
Give us a call and we will be happy to consult with you on what tools can make you and your staff more efficient. But more importantly, what tools your patients will appreciate using as well.

Alicia Dieujuste has over 17 years of dental experience between working with a dental consulting firm in several types of dental practices to working in the dental software space.