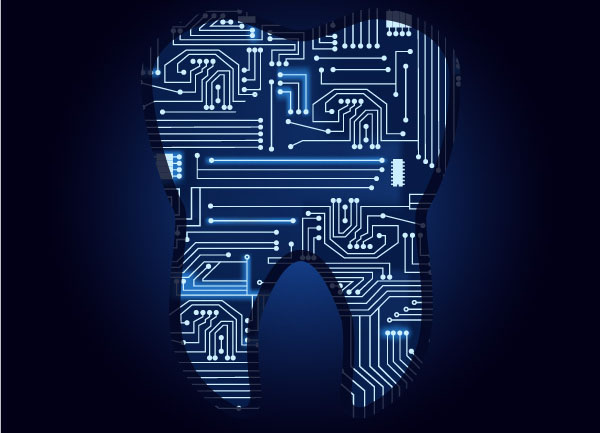 After switching dental software, like when Umbie® closed its doors, many of you may ask, what next?
We think it's important that people understand the process of switching dental software companies and what steps to take.
Here is a guide to walk you through the steps of switching your practice management software.
How to Switch Dental Office Software
First off, if Umbie closing its doors affected your dental practice, don't panic.
Initially, you will want to decide if you would like to continue using a cloud software. Or if you want to switch to server-based.
This will help narrow the playing field for you in your software search. Most people who have used cloud successfully will want to stay on the cloud. But if you encountered issues with your internet, it may be a good opportunity to consider the server alternative. Some software companies, such as DentiMax, offer both options for those are not sure which route to go.
Next, do a search for the different dental software options that suit your needs.
There are a few companies out there that do software comparisons for you. To pool data in one place instead of "Googling it," try looking at each company's website to build your own comparison.
Consider looking up Software Advice, Capterra, or other websites similar to those ones.
Most software comparison sites will categorize programs for you to identify cloud or server software, price comparisons, and features. You can also see some screenshots of the program as well on their sites.
Once you have looked at a few options, pick your top three companies. Then check out their websites for a strategic approach.
Most companies have a page on their website dedicated to packages and pricing. This helps you see what packages companies offer. That way you get an idea which ones to inquire about. And in most cases, the cost. Know that not all companies publish their fees on their website. So you may have to call the ones that do not. Or you can submit a web form for more info.
Check out our pricing pageto get a sense of what may work for you.
Request a Demo
A demo could include a live demonstration from someone who can show you the software features. Or it could involve a video link that you watch on your own. Keep in mind questions may arise about things shown or not shown in the video. So you may need to call.
Get at least two, if not three, different companies to give you a demo.
Each demo/conversation may bring up different points of concern for your office. Or perhaps topics that you want to ask specifically on how the software handles that item. Before you have a demo, I'd suggest writing down a few key "must have" features. Maybe even write down a few things you did not like about your old software. Then you can see how the prospective software handles those items.
Request a Quote
Some companies may be charging a data conversion fee to move your data. Most data conversions can range in price from $500-$2500.
**DentiMax is currently offering Umbie customers a data conversion FREE of charge!
Request a Free Trial
DentiMax offers a FREE cloud trial for 30 days of any of the packages you have an interest in. As do some other companies. This is a great way to experience the software for your self before you make a switch.
After seeing and considering your options, you get a copy of your data from Umbie.
This will help the new software company set expectations for you in what will and won't convert. It will also give time to decrypt your data in some cases (decryption not required with Umbie).Most data conversions take about one to two weeks.
Make and Informed Decision
When you sign up for your new account, keep in mind it may take a week or two to convert your data. You will also need that time to set up and train to start using your new program.
I suggest having a few training sessions. Or even playing with a "dummy" account while your data conversion is underway. That way you and your staff get familiar with your new program. Most software companies include some training in the package you have purchased or have free online tutorials.
DentiMax offers remote live training included with any package you purchase. Or you can request a two day, in-person training for an additional fee. In addition, DentiMax has free online webinars and videos on our YouTube channel.
Things to Know about Going Live
You may need a final data conversion before you go live. This way you have the most current copy of your data to start within your new chosen software. Some companies convert the data only once. In this case, you will need to go live asap after your data conversion.
Other companies, such as DentiMax, will run a test conversion. This way you have a chance to look over the data in a test environment first. From there you can make any requests for change, approve it, and review final data conversion changes. You will continue using your old system while the conversion process goes underway ;until the final data gets collected.
When the final data is ready, you are ready to GO LIVE with your new software!
If you have any questions about switching companies start-up or want to explore your options, give our practice management team a call at (844) 889-4582< or complete your information in the form below.

Alicia Dieujuste has over 17 years of dental experience between working with a dental consulting firm in several types of dental practices to working in the dental software space.