DentiMax practice management software has been successfully used for years in hygiene and dental clinics, mobile clinics in Canada, the Middle East, and across the international market. Discover how the software is customizable to dentistry needs throughout the world.
Rated 5.0 by Dental Product Shopper,
our dental practice management software is intuitive, flexible and powerful. Plus, with cloud-based solutions, you don't have to worry about upgrades or servers - your data is secure and your software is always up to date.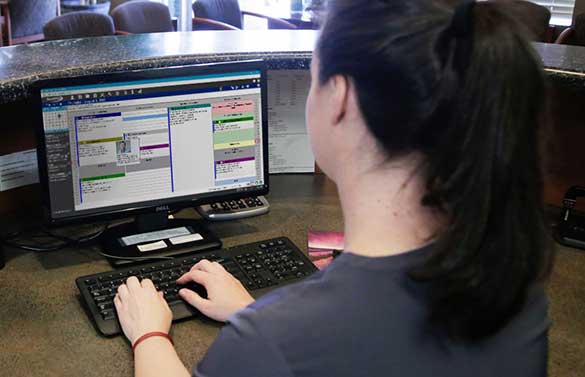 Universal Tooth Numbering
Not only does DentiMax use the Universal Tooth Numbering System for both clinical and perio charting, the software automatically uses the correct Canadian procedure codes when treatment planning.
Billing Code and Claim Forms Based on Region
With this easy-to-use interactive claim editor, you can add any necessary notes and changes to both hygiene and dental claim forms. Then when finished, simply send your insurance claims electronically.
Itrans Electronic Claims Integration
With the DentiMax ITRANS module, submitting electronic insurance claims is fast, efficient, and easy to use.
---
Key Features For Canadian Practices:
ITRANS/Instream electronic claims integration
Canadian procedure codes for both hygienists and dentists
Universal tooth numbering system for both perio and clinical charting
Graphical interactive claim forms for both hygienists and dentists
Ability to import the fee schedules for Ontario and other provinces (must be a member of your corresponding province's dental association)