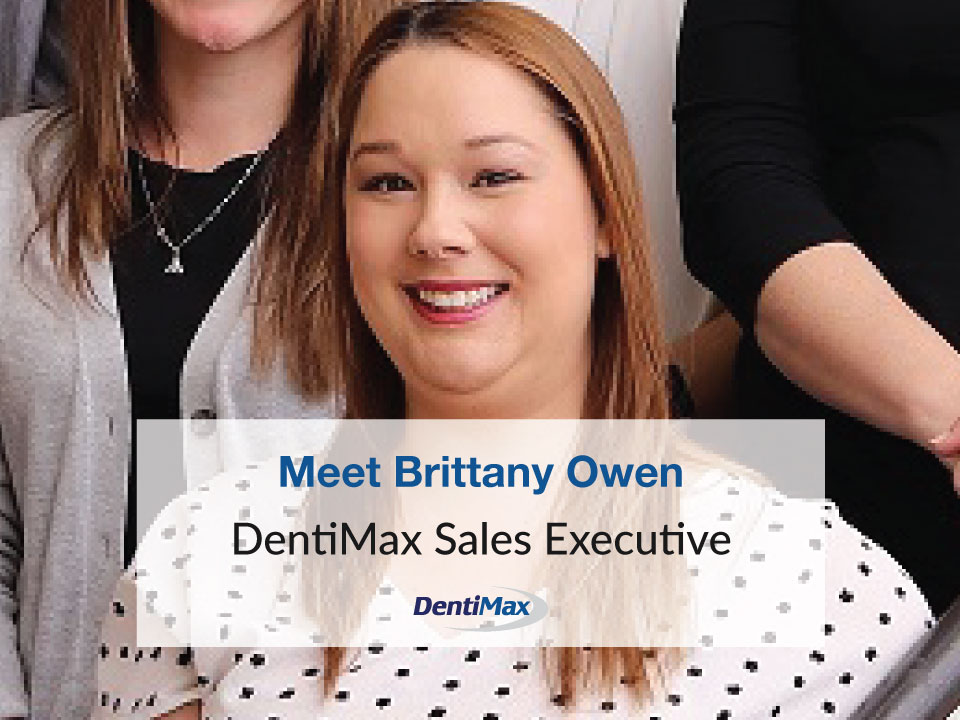 Coming straight from her Dental Assistant job to DentiMax, Brittany Owen understands what goes on in your practices. Learn more about our sales and training expert who helps with all your software questions.
Met Brittany Owen
Position Title:
DentiMax Sales with a Spot of Training
How long have you been with DentiMax:
Since January 2017.
Past Lives/Jobs of Brittany Owen
General Dentistry Assistant, Oral Surgery Assistant, Dental Office Management. Prior to dentistry, I worked at Dillard's running the Juniors sales floor, then moved to ladies shoe sales. I also worked at a local sports shop for three years prior to Dillard's.
What you love most about your job:
Getting to speak with people from all over the country – and even outside of the country! I love being able to help offices get up and running with great software.
Coming from a dental background, I know how important it is to have an easy-to-use, reliable software program!
Some fun, quirky fact about you that not everybody knows:
I can't wink or whistle.
Even though I was an oral surgery assistant, I CANNOT stand to watch sutures be placed.
I am Arizona born and raised. I took theatre in high school, and every now and then an accent from a role I played will slip out – my husband never fails to point it out.

Andrea has a mass communication degree from ASU and comes from a journalism background. She is originally from Mexico City and speaks Spanish as a first language. She loves listening to podcasts and prepares great chilaquiles.