Get to know one of our DentiMax support techs, for our dental practice management software, David Richins in this post.
Hello, my name is David Richins.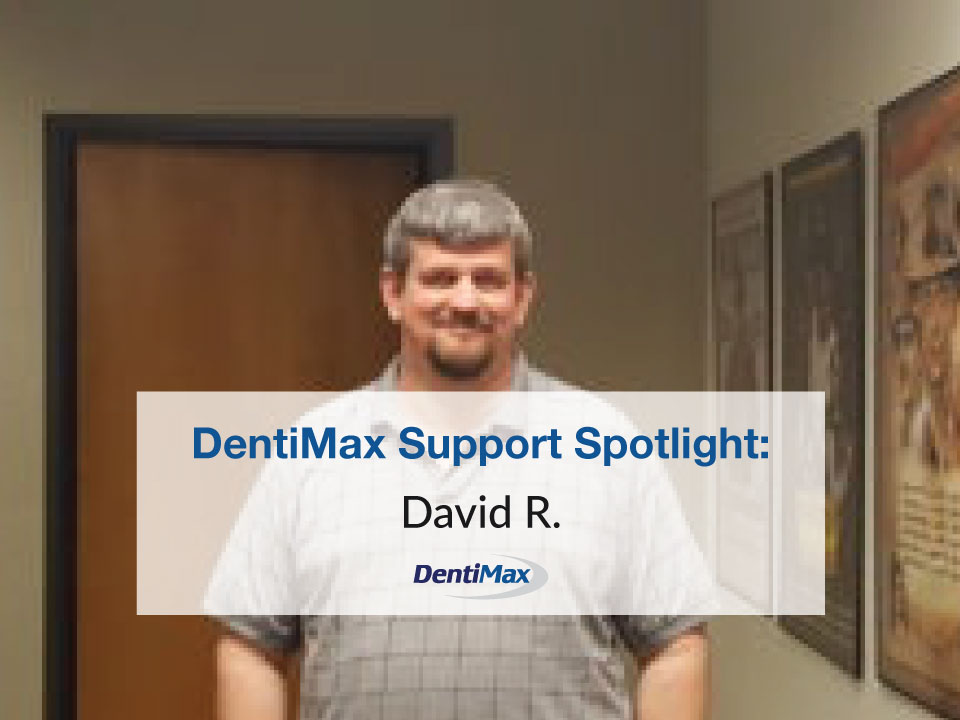 How long I've been with DentiMax
I've been in Technical Support with DentiMax since 2014. Before DentiMax support, I also have a total of 6 years help desk experience.
Past Lives of David Richins:
Before my help desk experience, I worked in an assortment of jobs. Those jobs often involved kids, including summer camps and the Phoenix Zoo.
What I love most about my job:
What I like about technical support is that troubleshooting is like solving a puzzle. Sometimes the problems are like those simple wooden puzzles you pick up at novelty stores and sometimes they're like a 12-sided Rubik's Cube (they actually make those; they're terrible).
Either way, solving a problem for someone is always very satisfying.

Laurel Englund has been in the dental field for over 23 years. She has experience in support and quality assurance, as well as 7 years in dental consulting and 3 years managing a dental office using DentiMax software.