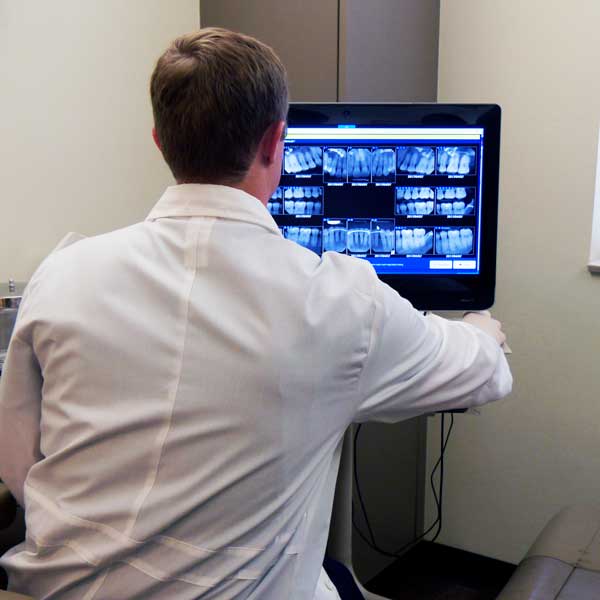 Jim Ramey, our Dental Imaging Director, has received a LOT of questions from people calling in to talk about integrating dental imaging with their existing systems.
integration
The Schick and CDR Sensor News
Q1. We have CDR sensors and the CDR software at the moment. Schick has told us they're discontinuing supporting these products by March 31, 2018, so, naturally, we are very anxious to find a solution to this problem. What can you tell me about it and what do you recommend?
A1. Schick announced to their customers that they will discontinue supporting CDR Sensors and CDR Software after March 31, 2018. As their CDR sensors go bad, this means you will require an upgrade to the Schick 33 sensors (with new boxes!) because the CDR boxes do NOT work with the new "33" sensors.
Upgrading CDR and Schick Sensors
Q2. Upgrades and switches with CDR / Schick usually require additional hidden costs. What all would I be looking at?
A2. All of the boxes will also need to be replaced. This adds-up to $12,000.00 – $14,000 per system! No-one wants to pay that much money.
If you also have the CDR software, Schick will also try "upgrade" them to the "Sirona Sidexis software" – which is another program to learn and there is quite a bit to the application.
Tip: Jim said he saw a new office that just set-up Eaglesoft for the first time. They had the Schick 33 sensors integrated with the Sidexis. software, and they had to bridge from Eaglesoft to Sidexis! They were not even able to capture into the Eaglesoft / Patterson imaging software.
Carestream Imaging Software Integration with Dental Sensors
Q3. How does the integration between Carestream Software look with other brands of sensors?
A3. People with Carestream typically want to be able to use another sensor in the software, but Carestream is "locked down."
Additionally, if you capture a sensor image into the Carestream imaging software, the software knows that the image is from a sensor that isn't its brand and it applies a terrible filter to the resulting images making them look terrible and undiagnostic.
Tip: Those who talked with Jim continue to hear this same story from each Dental Software company that literally no-one can integrate into the Carestream software. They are locked into the high prices and high "warranty programs" to protect the sensors.
This trap requires you to buy the new Carestream sensors at full retail price, no matter what "deal" they were given to buy the system to begin with.
Dentrix Dental Imaging Software Integration
Q4. How does Dentrix Imaging Software work with other digital sensor brands?
A4. Typically TWAIN drivers can resolve the issue between imaging and digital sensors of different brands, but old Dentrix Imaging software only allows capture of one image at a time.
Tip: Additionally, the users have to click "acquire" for every image, so the functionality behaves exactly like the CDR Software.
The Closed Imaging System Problem
Q5. How do I get out of this trap? Would bridging with DentiMax Imaging fix my closed-system problem?
A5. In other Dentists and Practices like you who struggled with Schick and Carestream specifically, open platform software is revolutionary! DentiMax does not lock people into a system.
Tip: Our imaging software works with ALL of the sensors on the market (with the one exception of the Dexis sensor). We are able to integrate the Schick/CDR sensors or the Carestream sensors into our DentiMax Advanced Imaging software. They can continue to use those sensors until they no longer work.
They can add our DentiMax Dream sensor into the mix and as their older, more expensive and proprietary sensors die, they can replace them with the Dream sensors. That's not all, even down the road, if a customer wants to try a different sensor, intra oral camera or add a digital pan into the mix, we support all of them on the market.
We are a true open system. We have award-winning images. Our image quality is as good or better than Dexis or Schick 33 (and much better than the Schick CDR sensors!)
Imaging Experience
DentiMax has the solution for all of these practices who feel trapped and forced to upgrade and pay for the newest, latest and greatest. You do not have to be trapped, you have a choice!
Try out the DentiMax software and the DentiMax Dream Sensors. You will not be sorry you did.
Call our imaging sales reps at (800) 405-6102 to get integrated with DentiMax Dental Imaging today.

Jim Ramey holds a B.S. degree in management information systems from the University of Akron. Since 2003, he has worked exclusively with digital radiography technology and has experience with most sensors on the market, including digital, panoramic, cephalometric, and intraoral cameras.