Medical anxiety is can present itself in patients and doctors alike. Doctors maintain technical expertise, determination, and confidence during medical examinations and consultations. But anxiety can taint the physician-patient relationship for different reasons, such as the patient's medical history and background, self-image, or an overly physical environment.
Studies suggest that about 20% of the general population suffers from an anxiety disorder at some point in their lives. This percentage is even greater among people undergoing medical procedures, increasing to over 55%. Fortunately, coping with this anxiety is possible with support, healthy coping, and professional help.
Causes of Medical Anxiety
Some people have a general fear of doctors and hospitals, which can be exacerbated by an experience in the past that has made them feel anxious about medical issues. Others may suffer from more specific anxiety related to needles or injections or general fears of having their body invaded by someone else. The pain of treatment may concern some people , while others may be worried that they won't be able to follow the doctor's instructions correctly.
The best way to deal with these fears is through education and preparation. If you don't understand something about your treatment plan, ask questions until you fully understand it, so there are no surprises later on down the road.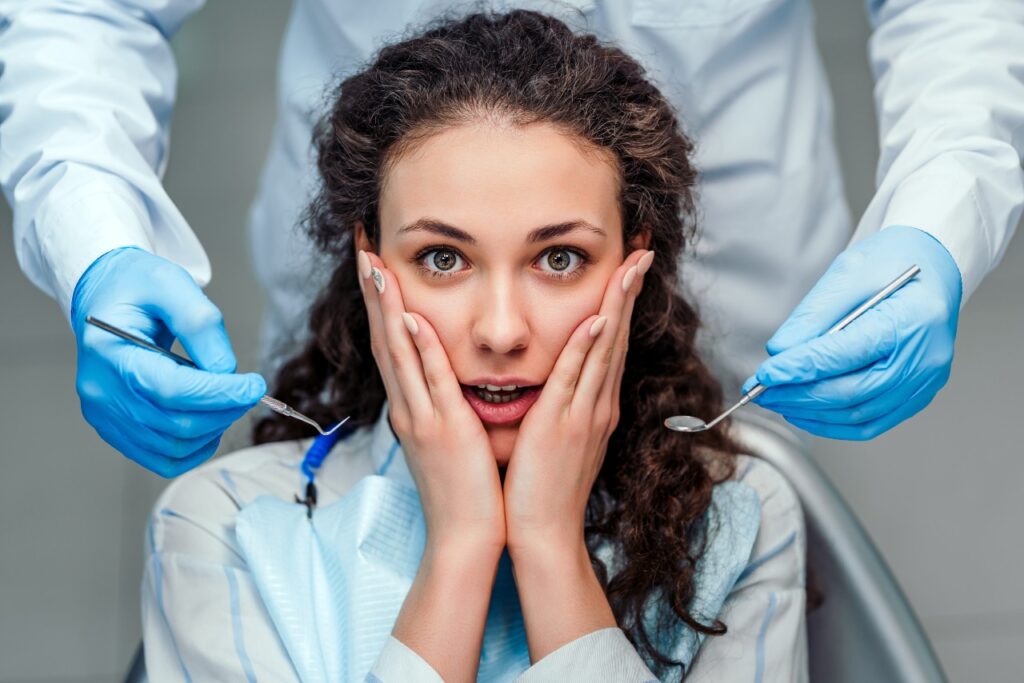 Dental Visits
Dental visits are not a pleasant experience for the majority of people. Many people find them to be quite stressful. Dental visits involve procedures and environments that can cause anxiety for patients and their families:
The dentist's office

: Most dentists' offices are not very pleasant in general — cold, sterile environments where everyone is wearing scrubs or lab coats.

The waiting room

: A crowded room with strangers where you read magazines or look at your phone (if there's Wi-Fi) while you wait. The office may ask you to fill out paperwork before having your appointment time with the dentist, making you feel like they don't want to see you or that they're trying to get rid of you as soon as possible.

The exam chair

: Uncomfortable and unusual at best, a nightmare massage chair at worst.
It's also important that dental offices have practice management software systems in place that make it easy for patients to get in and out quickly. This helps patients get their teeth checked out without feeling rushed or overwhelmed by the whole process.
Misconceptions About Medical Procedures
Misconceptions about medical procedures can increase anxiety for patients. Doctors and other medical professionals can help ease this anxiety by providing education and reassurance. They can also provide resources such as pamphlets and visual aids to help patients understand what to expect during a procedure. Additionally, using medical and dental software can help make the overall process more efficient and smooth, easing the worry of patients with quick and expedient service and procedures.
Doctors and other medical professionals need to understand how misconceptions about medical procedures can increase anxiety for their patients. Patients may worry about pain, infection, side effects, or other complications resulting from the procedure. In addition to providing education about procedures, doctors should also provide reassurance to ease patient anxiety.
Iatrophobia
Iatrophobia is a fear of doctors, and people with this phobia may avoid seeking medical attention, leading to serious health issues. The fear of doctors can be triggered by previous negative experiences or high-stress situations, such as being in a hospital setting.
People afraid of going to the doctor may experience anxiety symptoms, including sweating, nausea, and increased heart rate. Physical symptoms may also occur when someone with iatrophobia goes to see a doctor: they may feel faint or dizzy; they might have trouble breathing or swallowing, and even pass out.
Previous Bad Experiences
It's no secret that the health care system can be daunting. Even if you have good insurance, you may still feel anxious about your appointments. But did you know that people who have had negative experiences with the healthcare system may be more likely to experience anxiety around medical appointments?
Imagine an annual physical for someone with an eating disorder. Stepping on a scale or hearing anything from a nurse or doctor about weight might provoke severe anxiety and dysmorphia. If the doctor knows the patient's medical history (assuming treatment for an eating disorder), they may pay more attention to language around weight, even avoiding stepping on a scale.
Annual physicals are important for tracking various systems and processes in the body. They function as a form of preventive healthcare, as updated medical histories allow doctors to see preexisting conditions (e.g., a heart murmur, high or low blood pressure, severe weight loss, or gain).
Another reason people may experience anxiety around their dental appointments is because of cost — especially if you don't have insurance or aren't eligible for Medicaid/Medicare benefits. Good healthcare providers may offer payment plans to help decrease stress around these appointments by making them more affordable.
Identifying Symptoms of Medical Anxiety
Medical anxiety is a common condition that can happen to anyone, characterized by an extreme fear of medical procedures and of developing an illness.
Medical anxiety may present itself physically, emotionally, and behaviorally depending on the person. Some common physical symptoms include nausea, vomiting, a racing heartbeat, and rapid breathing. Some emotional symptoms include feelings of worry and fear. Behavioral symptoms include avoiding medical treatment or procedures due to fear of experiencing one or more of these physical or emotional side effects.
Physical Symptoms
Medical anxiety can cause physical symptoms like a racing heart, sweating, and dizziness.
The adrenaline released when you are anxious can cause your heart to beat rapidly. Adrenaline is a hormone that increases heart rate and the amount of blood pumped by it. It also causes the blood vessels in your skin to expand so that you may feel warm or flushed. Sweating is another symptom of medical anxiety, as it occurs when your body tries to cool down in response to the increased blood flow.
The rapid beating of your heart also causes dizziness. When your blood pressure rises, it causes fluid to move from inside your body's tissues into spaces between them (called interstitial spaces). This reduces stress within those spaces, making you feel faint or lightheaded when standing up quickly.
Cognitive Symptoms
Medical anxiety can affect someone's thoughts in many ways, including rumination and catastrophic thinking.
Rumination is when a person thinks over and over about the same thing, often obsessively. They may do this because they are trying to make sense of something that happened or think of how it could have been avoided. Rumination can also be used as a distraction from other feelings that are too difficult to deal with directly.
Catastrophic thinking involves assuming that something bad will happen if you don't take action — in this case, taking action like getting tested for an STD or STI. For example, someone might think that if they don't get tested, they'll get sick with an STD or STI and die young from related complications. This thinking can lead someone to avoid getting tested altogether, putting someone at further risk.
Behavioral Symptoms
Medical anxiety can lead to avoidance behaviors, such as skipping doctors' appointments or not filling prescriptions. These behaviors can lead to missed opportunities for diagnosis and treatment, which can, in turn, put patients at a higher risk for developing more serious conditions.
People may also develop safety behaviors to manage their worry about being ill. For example, they might always carry their EpiPen (a device used to administer epinephrine) or wear a medical alert bracelet.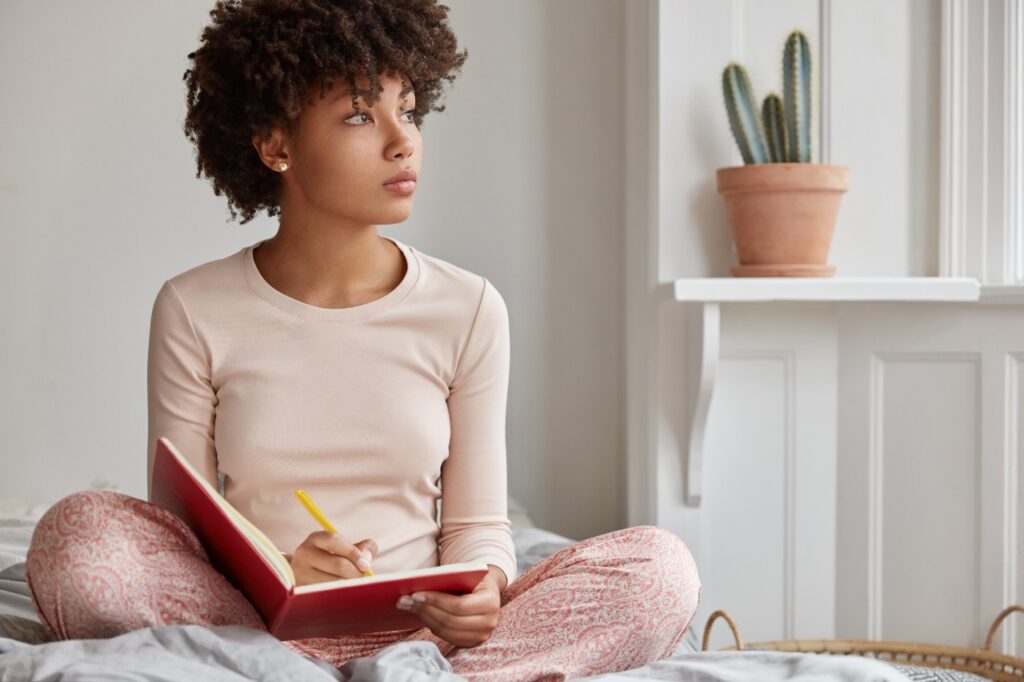 How To Cope With Medical Anxiety
Although medical anxiety can be a difficult thing to deal with, there are some things that doctors and other medical providers can do to help ease the issues.
First, patients must know their doctors care about them and their health. Asking questions about your condition and treatment options is one of the best ways to discover what you need to know.
Second, it is also important that you know that your doctor has been trained in medicine and will likely have some idea of what's happening with you. However, suppose something does not seem right during your visit.
Finding a Support System
When you're anxious, knowing where to turn for help can be tricky. You might not want to tell your friends and family about your anxiety, but they can be some of your best resources.
Your medical providers may be able to recommend talking to friends and family about your anxiety. If you don't feel comfortable sharing with them, try telling a close friend or therapist. Remember that you are taking an essential step towards managing your anxiety by talking about it.
Identifying Healthy Coping Mechanisms
There are many different ways to deal with anxiety, but some aren't so healthy. Here are some of the healthy coping mechanisms you can use:
Relaxation techniques like meditation and deep breathing can help you deal with stress and anxiety.

Exercise is another good way to reduce stress and increase your energy levels.

Journaling is a way to express your feelings in a safe place where no one can judge you or what you're writing about.

Smiling releases endorphins which make you feel happier. So even if it doesn't seem like it at first, smiling can help lift your mood.
And here are some unhealthy coping mechanisms:
Substance abuse such as smoking or drinking alcohol can make you feel better temporarily, but it will only lead to more problems. It's best not to use any substances if possible because they can lead to addiction and other serious health issues like heart disease, liver failure, etc.

Self-harm can cause permanent damage and scarring, which makes things worse, not better. If you feel like harming yourself or are contemplating self-harm, seek help immediately.
These are hazardous ways of coping with anxiety because they only worsen things in the long run by causing other problems like physical harm or addiction that can lead to death. If any of these things happen, it's time to seek professional help immediately before things get worse than they already are.
Seeking Professional Help
If you're concerned about your anxiety, it's important to note that you are not alone. Anxiety disorders are one of the most common mental health problems in the United States, affecting 40 million adults in any given year.
If you feel like your feelings or behaviors are out of control and negatively affecting your life, or if you think these feelings are interfering with your ability to enjoy life, it may be time to seek professional help.
If you decide that professional help is necessary, there are several options available:
In-person therapy: In this type of therapy, a licensed therapist meets with clients individually to discuss their issues and work toward solutions. The sessions may take place weekly or biweekly, depending on what works best for both parties involved in treatment.

Online therapy: Online therapy allows clients to communicate with their therapists via email or video chat instead of face-to-face meetings like traditional in-person therapy often requires due to scheduling conflicts between client
In addition to seeing your doctor, other resources can help you find the proper treatment for your anxiety — including online resources and support groups.
Streamlining the Medical Experience
When people have to wait for appointments, they become anxious about the time it will take to get in and out of the office. To make medical visits less anxiety-inducing and more tolerable, use a software solution that handles online appointment scheduling and patient portals.
Patients are also able to track their progress through the patient portal. They can view test results or other relevant information provided by their doctor's office without having to call into the office or wait until staff members call them back. This means that doctors and patients can communicate at any time.
Creating a Relaxing Environment
Many doctors and dentists may not realize that they can play a role in creating a relaxing environment for their patients. Some of the most effective ways to build a relaxing office are not expensive and don't require much time.
Scented candles or diffusers are a great way to create a welcoming environment for your patients. They can be placed in any room where you see patients and will help them feel at ease as soon as they walk through the door.
You might also consider playing soft music in your waiting room or office. While this may seem obvious, many offices overlook it because they don't have time to listen to music while working with patients. Pandora or Spotify can do this. Another option is using a guided meditation app such as Calm or Headspace on your phone or tablet during appointments.