A dental practice operates like any business: your office needs a mixture of new and returning patients to grow. Some patients will leave and new patients will take their place while returning patients provide a steady stream of income to your business.
Customer retention has a significant income on your practice's profitability. Returning patients spend 67% more on average than new ones because they trust your dental care and want to take advantage of your services. These patients are also more likely to schedule regular appointments for cleanings and x-rays, rather than only coming in when they are in pain.
Despite the value of patient retention, this concept can be hard to track and even harder to improve. Fortunately, there are several tactics you can implement for your dental practice. Here's how to track patient retention and a few solutions to keep people coming back.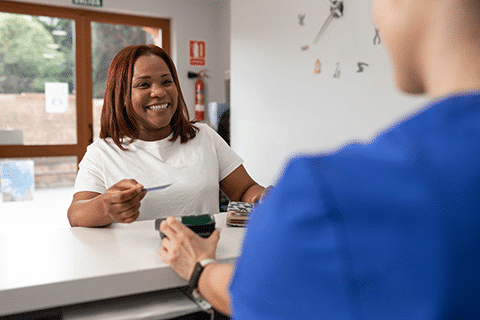 Why Patient Retention Strategies Are Important
Patient retention makes your business profitable and stable. If you can estimate the number of patients who will make appointments this year, you will know how to appropriately staff your office. You can also save money on marketing materials once you have a full schedule of patients to meet with.
There are patient customer lifetime value formulas you can use to track the profitability of your patients, but the main thing to consider is the average amount a patient spends each year on cleanings and procedures. If a patient schedules two cleanings each year and spends around $500 total, that person is worth $5,000 to your business over a decade.
Your goal is to fill your office with repeat patients who trust you with your dental care. Profitable patients will return every few months and will recommend your practice to your friends. They differ from inactive patients who haven't been to your office in several years. Active patients are also more likely to purchase dental add-ons, like whitening services, braces, and aligners.
Pro Tip:
DentiMax
Practice Management
users can use the various active and inactive patient reports to help build your re-activation strategy.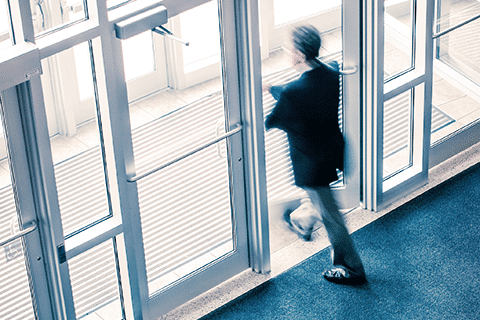 Why Dental Patients Leave Your Practice
Even the best dental practices have to deal with patient attrition, or the loss of patients who will never return to the office. There are plenty of instances when attrition is out of your hands — one patient moves to a different city while another passes away — but high attrition levels could be a warning sign about the health of your practice.
Here are a few causes of patient attrition that are directly correlated to how you run your office:
Scheduling an appointment with the office was difficult.
Your office was disorganized and the patient had to fill out the same paperwork multiple times.
The patient had to wait a long time before their appointment started.
The dental hygienist and dentist were rushed, so the patient couldn't ask questions they had.
No one asked about scheduling another appointment.
Each of these reasons follows a single core issue: the patient didn't feel cared for and the office staff was distracted by other tasks. When you operate your practice with patient needs in mind, you can lower your attrition rates.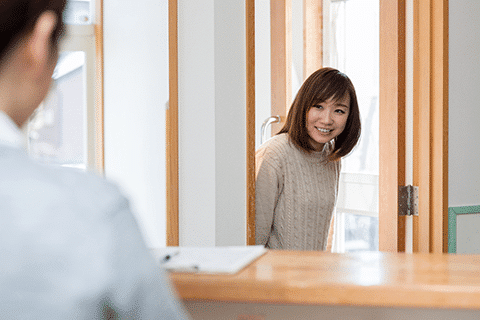 How to Improve Dental Patient Retention
There is no way to bring attrition to zero, but there are some proven methods for increasing patient retention in a dental practice. These strategies begin as soon as your patients step into the office and last until they walk out the door.
Minimize Time in the Waiting Room
The waiting room experience is often the first impression patients have of your practice. Small details, like a soothing fountain in the corner and light music playing overhead, can make your patients feel more comfortable ahead of their appointments. However, one of the biggest sins you can commit in your dental practice is to keep patients waiting.
Uncertain waiting times make people nervous. Studies show most people would rather know they have a 30-minute wait than sit through an unknown 20-minute wait. Additionally, running late and forcing your patients to wait disrespects their time. You have patients that took off work, found child care, or crammed appointments into their lunch breaks to see you. You could lose patients if their appointments run long just because your office is running behind schedule.
Evaluate the timeliness of your office and look for ways to reduce wait times. For example, electronic registration can speed up the check-in process while virtual waiting rooms let patients sit in their cars and receive texts when you are ready for them. Even a 10-minute wait can make people agitated and hamper their experience with your practice.
Minimize Wait Time in the Chair
Your solution to improve waiting room times should not involve placing patients in dental chairs and leaving them to wait there instead. During this time, dental anxiety can flare up as they look at the various machines and tools in the room. The Cleveland Clinic estimates that 36% of Americans have a mild fear of dental treatment which means your office has to work to keep patients calm and confident in your abilities.
If you find that your appointments frequently run late, consider improving your scheduling system for patients. A better schedule can ensure you see patients on time and don't feel overwhelmed throughout the day.
Schedule Before Patients Leave the Office
One of the most basic dental patient retention strategies involves making the next appointment before your patient leaves their current one. This ensures that your patient will return — or at least puts the onus on them to cancel.
You can't rely on patients to call you for their next appointments. Many will forget and might go more than a year without a check-up. It's also not efficient to ask your office staff to call patients about appointments because that will add several calls each day to their workloads.
Make sure appointment scheduling is part of your dental practice management software. Patients can make their next appointments when they pay for their services or before the dental hygienist finishes their treatment.
Simplify Online Scheduling
An alternative to scheduling in the office is to offer self-scheduling online. This option frees staff time so your office team spends less time on the phone each day. Patients can also choose dates and times that work for them, rather than taking the recommendations of your team.
Online booking also keeps up with modern communication trends. Some experts call millennials "Generation Mute" because they hate phone calls so much. More than 80% feel anxiety before making a phone call and 75% avoid calls because they are time-consuming. Most of your patients would prefer an online system instead.
Improve Patient Communication
Similarly, you can better communicate with patients by connecting with them on their terms. It's time to stop leaving long-winded voicemails for patients who don't want to receive phone calls. Consider using text, email, and patient portal messaging to reach your patients.
Effective communication tools can increase patient response rates while also saving time for your staff. Instead of asking them to follow up with patients, automated systems can handle communications instead.
Offer Payment Options
Your staff already has to fight dentophobia and create positive experiences for patients. You don't want to increase patient stress levels by placing financial pressure on them as well. When it's time to pay, make sure your office offers multiple payment options based on patient preferences and insurance coverage. One patient might prefer to pay in full with a check while other wants to sync their credit card to a payment plan.
Increasing flexibility in your operations is just one way to improve dental patient care.
Be Sure to Measure Patient Retention
At first, patient retention formulas might be intimidating. However, once you know what to look for, you can set up automated reporting and tracking systems to keep an eye on your retention rates.
Tracking the average lifetime value of a dental patient can help you determine whether your retention strategies are working. You can also learn more about who visits your practice and what they need.
Go Above and Beyond in Customer Service
Most of these retention strategies focus on developing personal connections with customers and respecting their time and preferences. Your patients don't want to be kept waiting or feel like they are rushed through their appointments. They don't want limited payment options and to book cleanings over the phone.
When evaluating how to improve your dental practice, make sure your patients feel valued. This is the best way to increase the chances they return.
Bill is the report programmer for DentiMax. He received his B.S in Computer Science from Michigan Technological University.