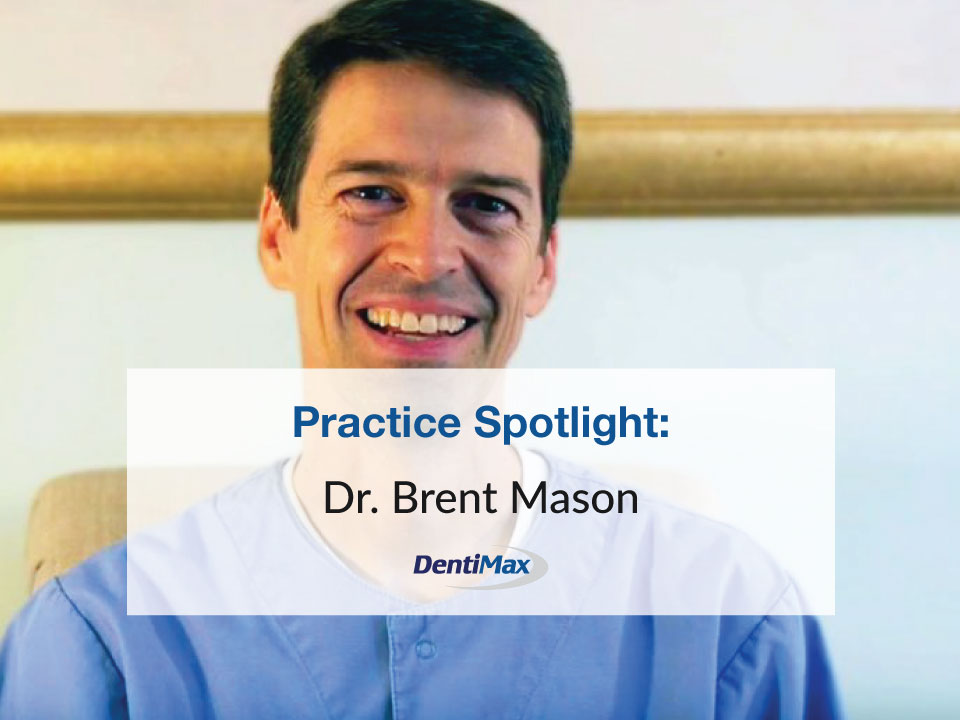 Brent Mason, DDS, in Mesa, Arizona, has practiced for over 17 years. Dr. Mason grew up in the dental world with his father as an orthodontist. So in college dentistry became a natural choice when he took an interest in the sciences and healthcare. After completing his schooling in Washington, he started his first two years as an associate dentist in Arizona, then moved to his current private practice as a single provider doctor.
Dr. Mason loves working as a solo provider so he can really focus and connect with his patients. Dr. Mason's goal is to help people feel more comfortable in dental offices.
"I really think one of the most satisfying things for me is, that, dentistry can be intimidating to people. It's nice to have people have a good experience in the dental chair." Dr. Mason said. "That's satisfying to me – it's kind of a bit of a challenge [that I like.]"
Transitioning from Film to Digital Dental Imaging
After many years in practice, Dr. Mason wanted to update his clinic to keep it modern and relevant to his patients. He met with DentiMax to transition from film to digital sensors.
"When I was looking into getting in with the sensors, Jim and David came out, assessed what my needs were, and they took the time with me to just answer my questions." Dr. Mason said. "I didn't feel pressure, I felt like they were good sources of information and very comfortable to work with."
Dr. Mason talked about how not only did his team transition very smoothly from film to digital with DentiMax, but also how the digital radiography technology and sensors helped his team boost the quickness and quality of their service.
"This was my first experience with sensors. So obviously the thing that struck me was getting the image immediately and the quality of the images from DentiMax were superb." Dr. Mason said. "It gives me more time to just chat and focus on my patients. That's big for me."
<23>Advice for Other Transitioning Dental Offices
When asked what advice he had for other practices going from film to digital, Dr. Mason said this:
"For those who aren't using digital sensors, I think going digital makes a lot of sense. But anyone I talk to about sensors, I bring up that I use DentiMax, and how I've been totally happy with my experience working with DentiMax as a company as well as the products themselves – the sensors. Image quality is great. It's been a great addition to our practice.

Andrea has a mass communication degree from ASU and comes from a journalism background. She is originally from Mexico City and speaks Spanish as a first language. She loves listening to podcasts and prepares great chilaquiles.