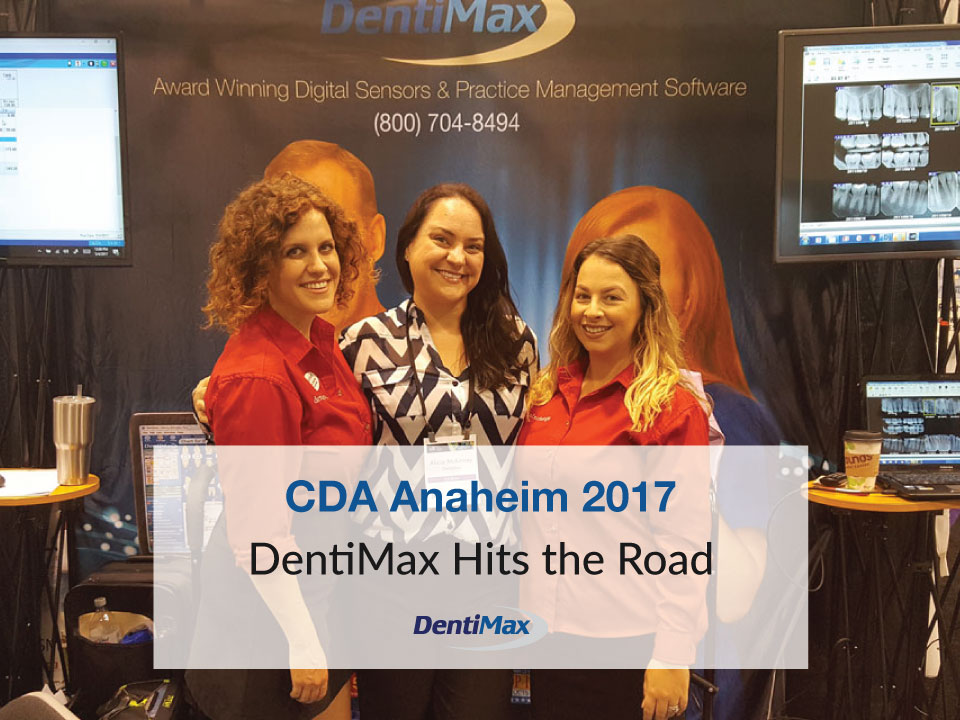 David Arnett, DentiMax Co-Founder, shares with us his experience at the CDA Anaheim 2017.
When asked to write this article, I thought that maybe this was our 10th time exhibiting at the Anaheim CDA show. Which would make it our "Big 10 Anniversary" so to speak for Anaheim CDA 2017.
Upon further review, I discovered that I was wrong. DentiMax has attended the Anaheim CDA show for the last 12 consecutive years, making it our longest running show! We absolutely love the CDA!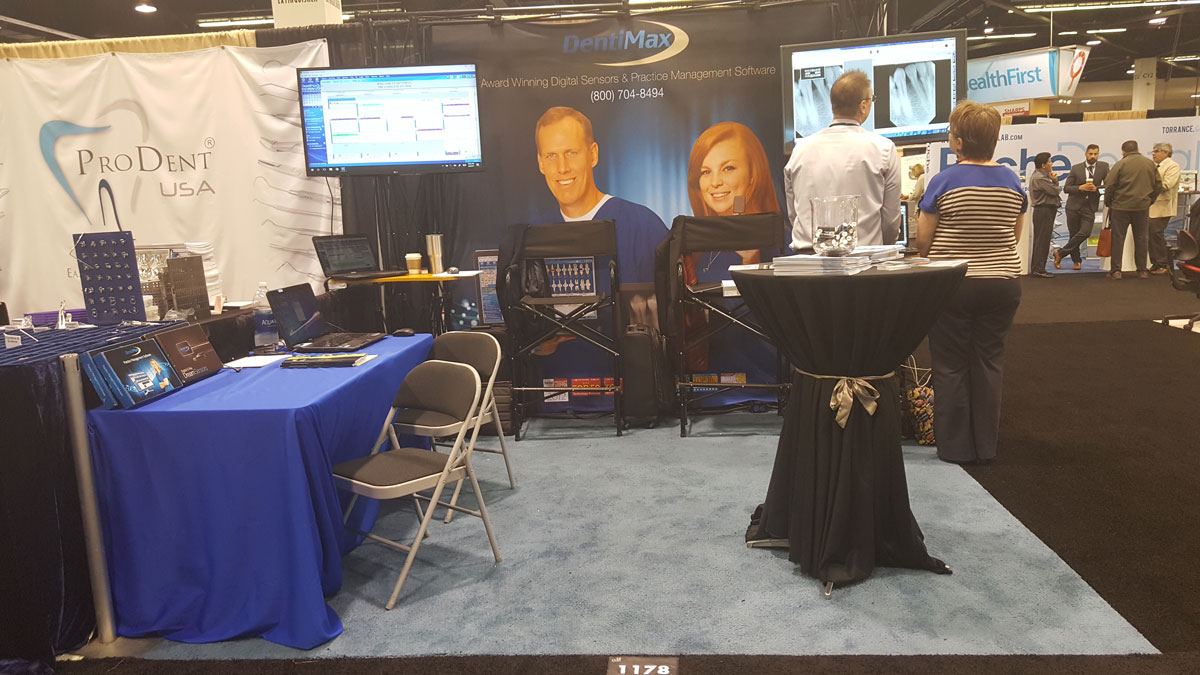 I specifically remember exhibiting at the CDA "way" back in 2006. We had a full-on dental chair right in the middle of our 10 x 10 booth. It came complete with a monitor/computer coming off the chair which we had networked to another computer at the front of the booth. We demonstrated just how easy it was to treatment plan chair-side. Then this would share this information directly to the front desk.
DentiMax's easy, natural workflow is still the best there is. But now it includes the following:
Taking x-rays with our award-winning Dream Sensor
The ability for patients to complete their "paperwork" from the Cloud
Texting appointment reminders
Paperless clinical notes
Electronic prescription writing
Online insurance verification
Electronically submitting x-rays to insurance
Interoffice communications
And so many other time-saving items
What else changed at CDA 2017/em>You, our customer, and more specifically, the number of customers we have!

The practices who use DentiMax software and sensors have grown dramatically. Back in 2006, we had a few customers at the show. But now going to the Anaheim CDA is like going home to visit our large extended family. It may have something to do with Anaheim being our longest running show. But there are certainly a lot of you "California Cousins" who actively use DentiMax to run your practices!

This year's show started with Dentistry Today interviewing our very own Alicia McKinney

Throughout the show, many of you dropped by our booth to discuss sensors, the new texting and Kiosk features, and just how things were going. We even got a few of you on camera giving testimonials of your personal experience with DentiMax.

As always, the best part of the show is simply renewing our friendships that we have made over the years.

If you missed seeing us at this year's CDA, don't worry. We will be back next year demonstrating our new upgrade and other fun, new exciting items.

And so, put it on your calendar now to see us at the next Anaheim CDA: May 17 -19, 2018!