Inspire and invigorate your dental office by visiting some of the best dental conventions and dental trade shows. Here are our top 5 recommendations.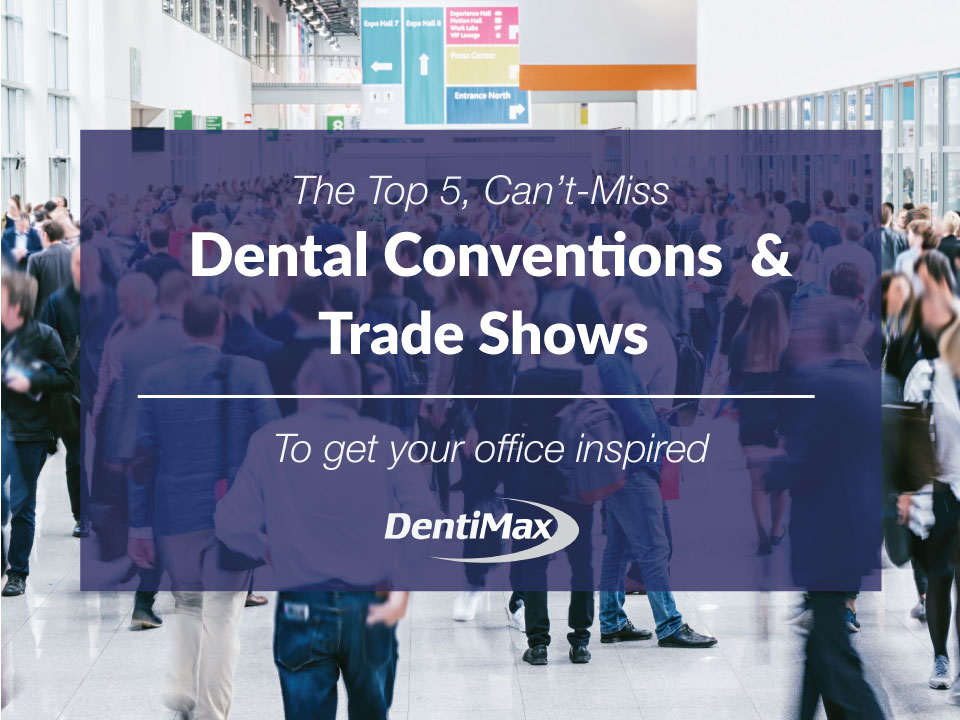 Greater New York Dental Meeting (GNYDM)
Touted as the "largest dental meeting in the United States with over 52,000 attendees," truly there is nothing quite like attending this dental convention in New York City.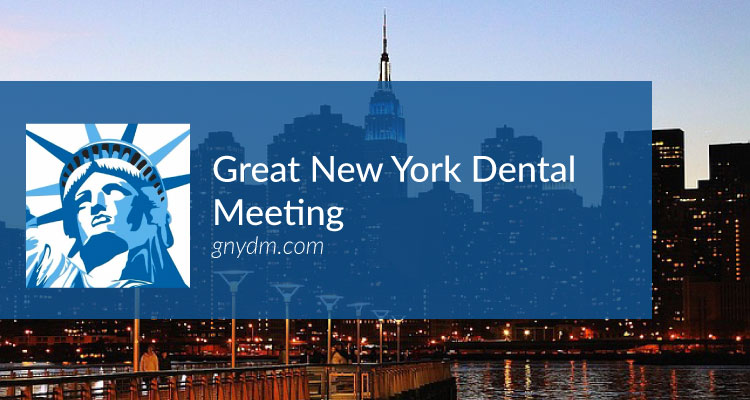 Why GNYDM?
Networking
There's a network of over 20,000 dentists from all 50 states and over 140 countries internationally who come out to this show.
Certified Dental Training
Between seminars, hands-on workshops, essays, and scientific sessions, attendees from dental offices will get the latest on dental industry news from leading experts. What's more – it's all certified training recognized by ADA CERP and AGD PACE.
Leading Dental Industry Products
With two hallways dedicated to exhibits, there's so much to discover. Dental exhibitors like DentiMax show their latest and greatest technology. Here, dentists discover how they can update their practices, and they will find the best offers and specials there.
American Dental Association Dental Meeting (ADA Dental Convention)
The American Dental Association Dental Meeting, also known as the ADA Dental Show, is another great choice for dentists. This show focuses on combining CE courses and networking with a great vacation spot. The ADA 2018 took place in Hawaii and the ADA 2019 will take place in San Francisco. This show boasts major attendance from dentists, their dental offices, students, and exhibitors.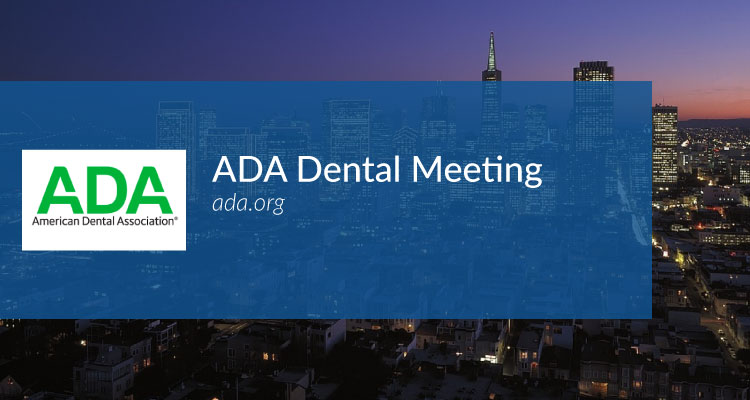 ADA Dental Meeting Highlights
Starting Your Practice? Check out the New Dentist Conference
The ADA has powerful training and support tools for new dental offices. The "New Dentist Conference" at the ADA show includes a CE course track, special events, and keynotes tailored to your needs.
Combines with Other Dental Associations
At future shows, the ADA plans to unite with other dental organizations to provide more impactful experiences. Not only with local chapters, but also with organizations like the FDI. This means more attendance, more collaborated training, and more education sessions!
California Dental Association Anaheim (CDA Anaheim)
No doubt the CDA Anaheim dental convention is the best dental trade show to attend in the western United States. DentiMax started attending this show all the way back in 2005 and we keep coming back for a good reason.
Why it made the list:
Attendance

The CA Dental Association gets over 25,000 attendees every year at this dental trade show. It's consistently attended at an amazing location. From dentists to dental office staff to dental media publications to exhibitors, this is a great networking option.
This is a great opportunity during the slower months of summer to explore the best innovations and deals from leading dental brands.
It typically occurs in the beautiful month of May, which is nicely spaced out from most other shows and events occurring throughout the year. So who wouldn't want to attend?
Courses and Workshops
Additionally, this show is continuing education course certified, so it's another great opportunity to train your team. The show also contains many hands-on workshops – over 175 actually.
On top of that, the California Dental Association curates an amazing circuit of industry-leading speakers. Time to get inspired!
Chicago Midwinter Dental Meeting
Certainly the best phrase to describe the Chicago Midwinter Meeting is, "a customized dental experience."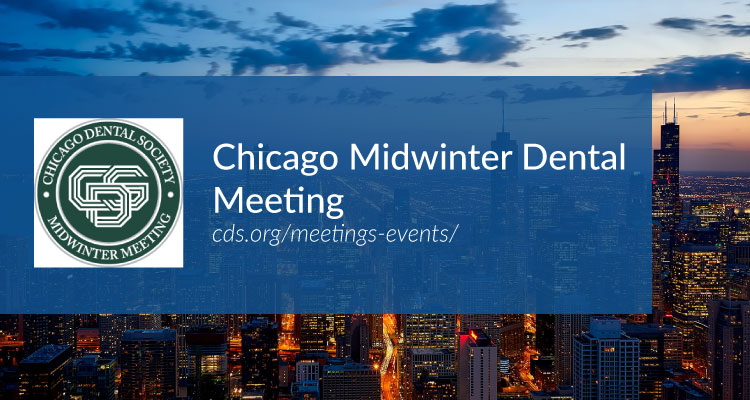 Based in the beautiful metropolitan city of Chicago, this dental convention helps you customize your experience to your liking. This ranges from guiding you to your exhibits of choice to taking your preferred certified CE courses.
A Large Catalog of Courses and Events

With over 200 courses to choose from, dental show attendees can register for courses based on their dental office's needs and are certified by the ADA CERP.
Key Attendance Tip: Register for all your courses in advance, then make sure your badge gets scanned at every session. This will ensure your entrance into your chosen classes AND ensure you receive course credits.
Mentorship and Expert Training
For dental students, pre-dental students. and emerging new dentists, the CDS includes many mentoring events and opportunities. As an example, the Chicago MidWinter 2018 hosted a mentoring luncheon.
For seasoned dentists and dental offices, the Chicago Midwinter entails many workshops and expert exhibits so you can sharpen your skills.
Yankee Dental Conference
Located in Boston, the Yankee Dental Meeting is a show that truly stands out. This dental convention includes a diverse range of inspiring and innovating topics in their agenda.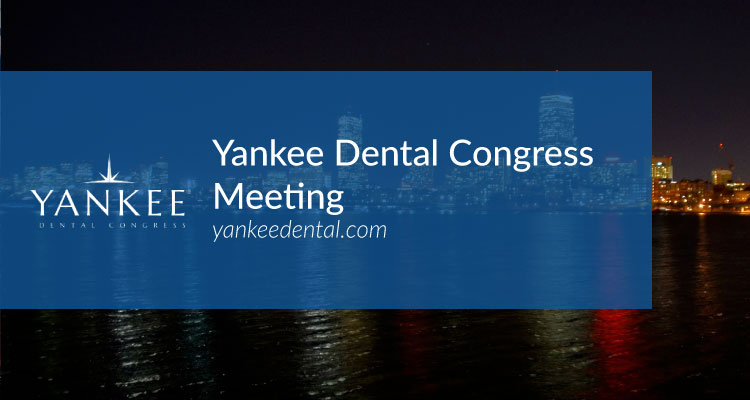 What makes the Yankee Dental unique? Interesting Courses for the Whole Team

While the Yankee Dental Congress includes CE Credits, it also addresses other industry topics in the practice, including office management, hands-on workshops, and the latest in treatments.
Beyond your ordinary dental courses, dental offices can get together and have some fun with culinary and cultural classes to give their brains a break from potential information overload.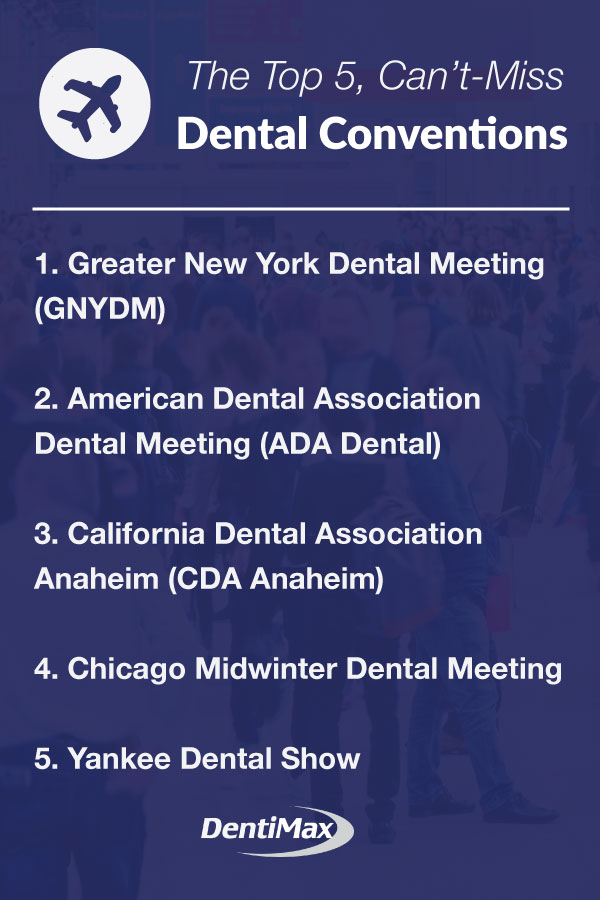 Where to Find DentiMax at the Top Dental Conventions
Visit our Dental Convention Booths
Come check out DentiMax's dental imaging and dental software products at these dental conventions. We can't wait to meet dentists like you in person!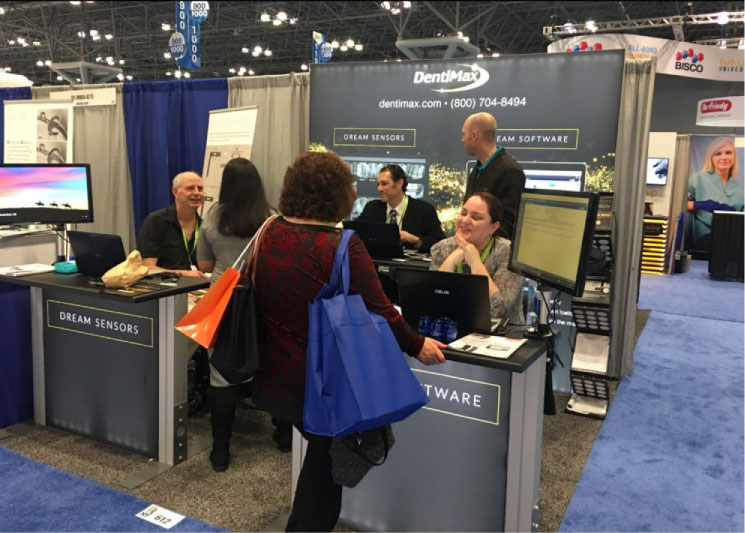 Why DentiMax will make a visit to our booth worth your time:
Live demonstrations of our latest dental software and dental imaging products
Our team of dental experts are available to discuss your office's technology needs
Face-to-face quality time with our team for existing customers
And show-specific deals and specials for attendees
To find our exhibit:
In addition, we will keep you posted on our Facebook Page for event info and our booth #. Also, subscribe to our emails for our booth news and specials in the form linked here.
Moreover, look for "DentiMax, Inc." in trade show catalogs to get specific details.
Follow Us to the Shows on Social Media
Finally, we have several ways you can engage with us before, during, and after the dental conventions:

Andrea has a mass communication degree from ASU and comes from a journalism background. She is originally from Mexico City and speaks Spanish as a first language. She loves listening to podcasts and prepares great chilaquiles.