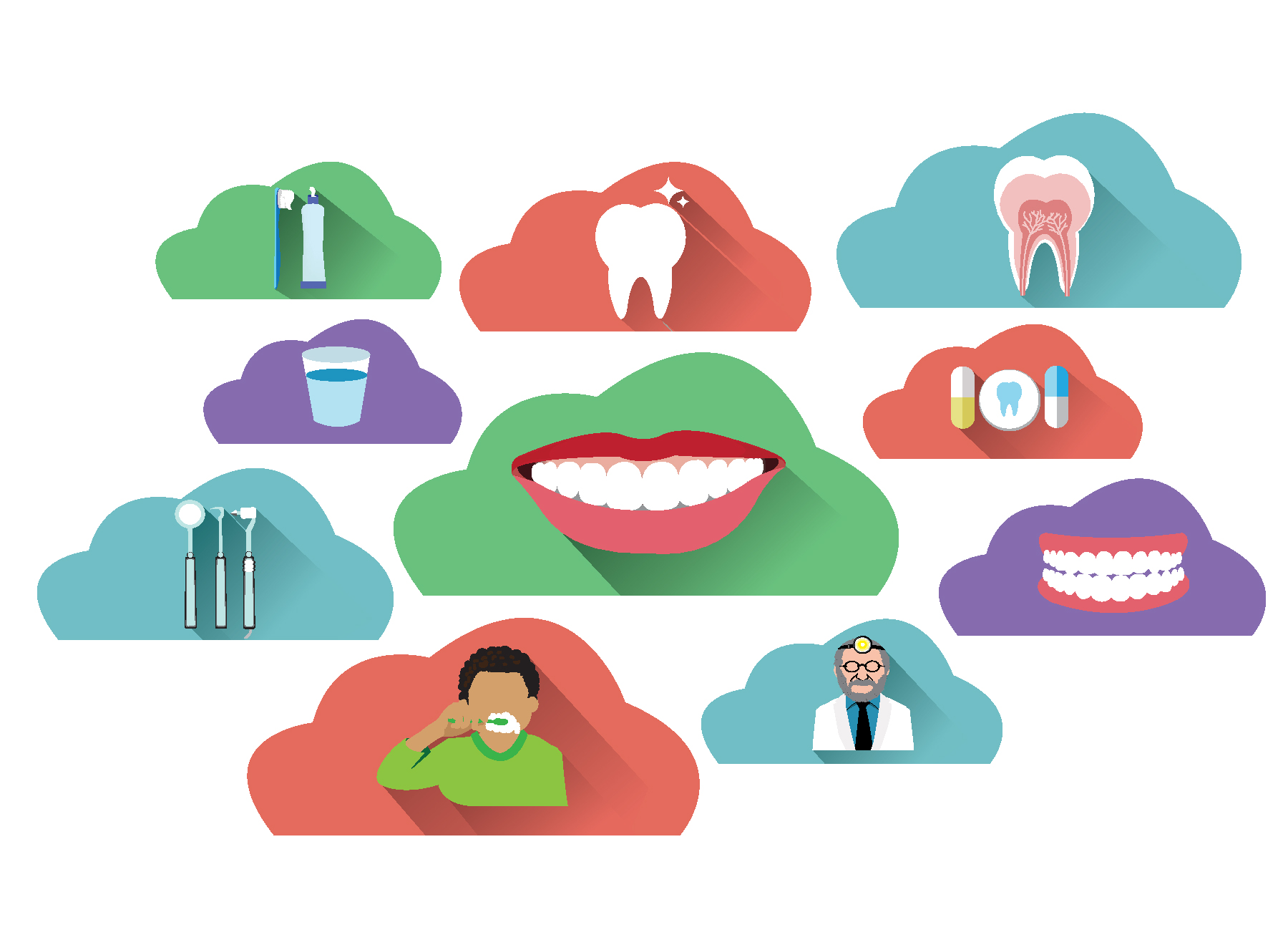 We use all sorts of crazy acronyms, phrases and buzzwords. But my favorite all-time buzzword is "the cloud" as in "my software works on the cloud."
When I first heard this, I wanted to ask if we were talking about cumulus or stratus clouds. But the more I learned about this technology, the more impressed I was about what it could mean for dental offices.
According to Microsoft, cloud computing describes the delivery of services – such as storage, databases, software and others– over the Internet. But this boring definition doesn't even begin to capture what the cloud really means for dental offices.
What Cloud Dental Software Means
Cloud-based dental software means you can access your data from anywhere, which is great for working out of multiple offices or just wanting quick access to your data from your home.
It also means that you don't have to make backups, purchase expensive servers or become an expert at maintaining your computer equipment.
Here's a picture of what your cloud office might look like: Your new patients go to your website to complete their forms before ever stepping foot into your office. Existing patients receive texts or emails confirming their appointments. Then you and your staff can see the completed forms and confirmed appointments from home.
From home, or your possible satellite office, you can view the x-rays your hygienist or dental assistant took from your main location. You and your staff can access patient appointments and any part of the software from anywhere on the planet. Kind of a fun picture to paint, don't you think?
Cloud Options for Imaging AND Practice Management
Now, there are several companies who just offer practice management for the cloud, or just imaging for the cloud. However, there are only a few companies who offer both cloud practice management and cloud imaging software. Furthermore, there are even fewer companies who also offer award-winning digital x-ray sensors.
DentiMax is one of those few companies. What does this mean for you? If you purchase DentiMax's cloud-based dental software, you get state-of-the-art clinical, financial, imaging cloud software completely integrated. All from the same company, so you know it is going to work. No bridges waiting to go down, no multiple companies to point fingers at each other. Simply put, DentiMax Cloud software does it all very well and it just works.
The cloud. It's a fun buzzword. But it is also a huge opportunity for your dental office. If your dental office isn't taking advantage of the benefits of the cloud, you will want to call us to set up your private demonstration. Let us introduce you and your staff to the wonderful benefits of cloud-based dental software.
Get Cloud-based Dental Software with DentiMax
Get started on cloud practice management by calling (844) 849-4331. To get started on cloud imaging, call (844) 889-6569.

David J. Arnett holds a business degree from Brigham Young University, and an MBA from the University of Phoenix. Arnett has owned and operated dental offices and is the co-founder of DentiMax.