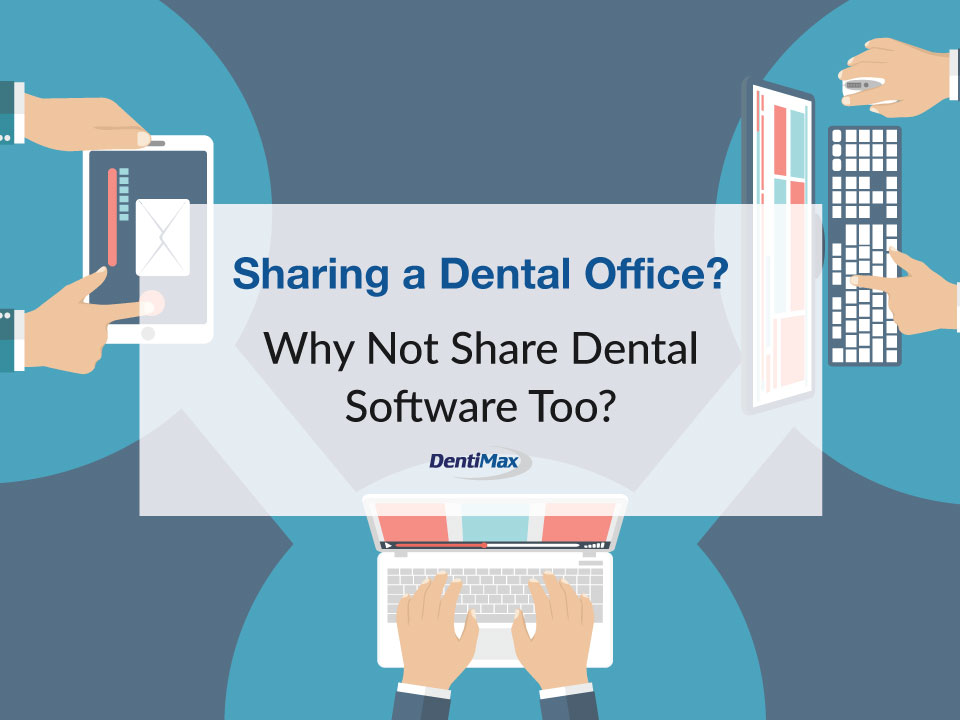 How smart dentists share dental office resources and how dental software can be shared in their clinics.
Let's face it, dental instruments, chairs, sensors, equipment, and software can be a huge expense. Especially if you are starting out as a new dentist building your practice from scratch!
If you're starting out, you will most likely experience limited incoming cash flow for a few months. Between building up a patient base, credentialing, submitting insurance claims and collecting patient money, it can get a little overwhelming. But that doesn't mean that your dream of owning your own dental office is out of reach!
The solution a lot of smart dentists have created is to share office space or even a practice with another dentist. I have seen specialties combine forces to lease or buy an office many times. They will also assign new patients on a rotation or a referral basis. For example, a pedodontist and a general dentist can share space and refer patients to one another.
If the dental office has a separate set of patients and you go halfsies on the bills, perhaps it's time to consider sharing dental practice management software too. There are two different scenarios on how you can lay out your system to make this work to your benefit with DentiMax Practice Management software.
Scenario 1: Buy one dental software (cloud or server-based) and share a database
What this means is that all the patients between the two dentists are in the same patient list in the software. In DentiMax, you can tag each patient with not only what facility the patient belongs to, but which provider and hygienist they should default to. You can also set up a separate or joint view of the schedule for each provider –which is especially handy if you have a centralized scheduler. You can run reports by facility or provider and have information all in one place.
The benefits of the software being a complete solution for both dentists are:
Dentists can share the staff or they can fill in for each other when someone is taking lunch or is on vacation.
The software costs could be shared.
You'll only need one network – if server-based.
Each of your team members can help each other use the system to its top potential.
Scenario 2: Buy one dental software (cloud or server-based) and have separate databases
Based on security settings, you could log in to each database separately. It would keep patients' schedules and reports totally separate. And all the while still giving you all the perks of sharing costs and accessibility!
With a flexible dental software system, you have some ways to buddy up with other dentists. Some of these ways include sharing expenses, patient acquisition, and networking. With DentiMax, you can share the software solution and structure data that makes sense for you and your team.
Call us today at (844) 849-4331 to explore your options!

Alicia Dieujuste has over 17 years of dental experience between working with a dental consulting firm in several types of dental practices to working in the dental software space.