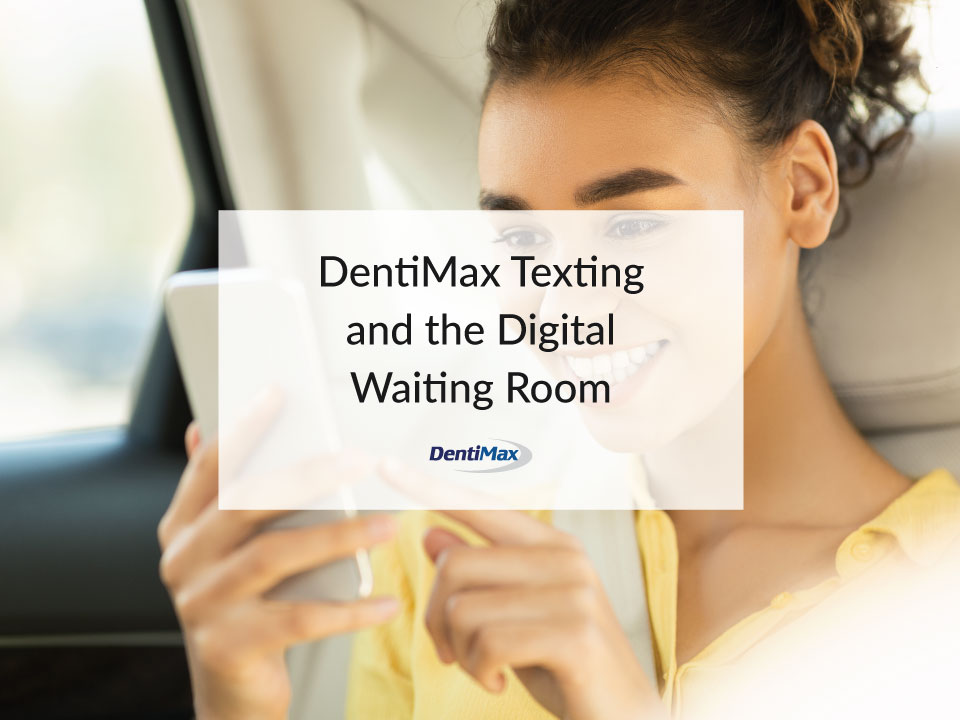 Most people who have ventured out into the world to pick up groceries, go to the doctor, or schedule with their dentist have seen an option for curb-side pickup or a digital waiting room. All this fancy term means is you wait in your car for service. While this seems simplistic enough, it's had a big impact on reducing the amount of exposure opportunities you have in going about your "regular" life with Covid-19.
There are many ways to implement a digital waiting room or curb-side check-in for your dental practice, but the truth is, you don't need any elaborate software to do this. What you do need is a 2-way texting solution. DentiMax has 3 options for your practice that will all work, but even our most basic and inexpensive texting option will suit your curb-side check-in needs.
Curb-Side Check-in
To implement curb-side check-in to your practice if you're already using DentiMax texting, open the text templates for the appointment reminders. On the second reminder that goes out, add to the end of the template, "When you arrive to our office, please reply to this text message with your first name and last initial, and remain in your car until further notification".
When the patient arrives, they can quickly respond to that text with their name, which will notify the front office the patient is in the parking lot. The front office can then respond to the patient with the following: "Thank you Sally, please remain comfortably in your car until we notify you to enter the building."
The patient then uses their car as the waiting room to scroll through their phone, finish their coffee, or get in some last-minute flossing until the front office messages them and asks them to enter the building. Viola! Curb-side waiting room!
In addition to the text notification, don't forget that DentiMax offers an online kiosk for your new patients to complete registration and forms from their smart phone as well!
Offering these convenience services are a great practice for so many reasons, but most of all, it shows your patients you care about their health and giving them space and distances from your other patrons. In addition, this gives you an opportunity to clean-up, sanitize, and be ready for the next patient without the constant waiting room flow getting in the way.

Alicia Dieujuste has over 17 years of dental experience between working with a dental consulting firm in several types of dental practices to working in the dental software space.