Looking for dental office manager resources to grow your expertise? Wanting to be better qualified for a job you want? Or perhaps you're looking for what's new with dental office management so you can keep your practice current? Looking for dental office manager resources to grow your expertise? Wanting to be better qualified for a job you want? Or perhaps you're looking for what's new with dental office management so you can keep your practice current?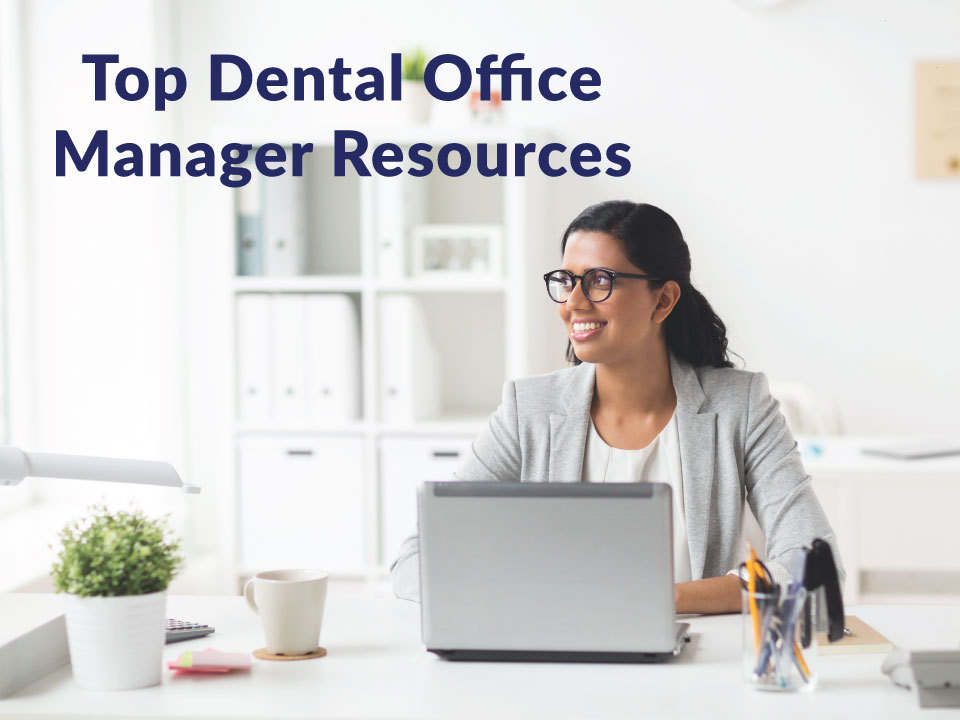 Since there's not a clearcut "School of Dentistry" for office administrators, I wanted to share my top recommendations for dental manager training. As somebody who worked as an in-office consultant at practices, specifically focused on helping dental office managers improve their skills, I wanted to share the best resources available so you can continue to sharpen your skills.
Best Training and Resources for Dental Office Managers
Dental Office Training Certification
While dental office manager positions focus namely on experience working in practices, there are places dental managers can turn to for more formal education. Certification and educational programs that take anywhere from a few months and up can help you learn about office management techniques, dentistry terminology and procedures, how to manage the financial side of the business, how to understand accounting (especially with insurance), and more.
To add some formal credibility to your resume, here are a few recommended places related to healthcare administration and business administration you can go to:
If you feel a stronger urge to pursue additional formal education to help you as a dental office manager, look for associates, bachelors, or masters programs in your area that focus on business or healthcare administration.
Official Organizations and Their Conferences
Official organizations' main aim is to provide top-notch, quality resources to members in their specific industry or niche. If you're looking for dental office manager training, find an organization. Because using all their dental office manager resources are the most current, most credible way to get ahead.
Here are a few options for you to consider looking into:
In addition, many of these organizations host major dental conventions across the country. Check out our blog post about our top dental conventions to learn which one is the best for you and your team.
Dental Office Training and Webinar Videos
Most continuing education is learned best while on the job. An alternative to spending all your discretionary time and money on formal education or certification is to find in-office or online training. Through this way, it will help you learn while you work.
DentiMax has many webinars and online YouTube videos to help you learn how to better your comprehensive dental software. Through videos from our channel, you can become a pro at managing your financials. In addition, you can become an expert at submitting insurance claims, and utilizing your technology so your practice management software optimizes your teams' workflow. DentiMax also offers software training if a live walkthrough matches your learning style better.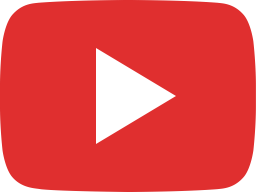 Swell + DentiMax; Growing your practice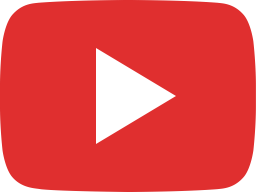 DentiMax Kiosk and Document Center; Adapting to Covid 19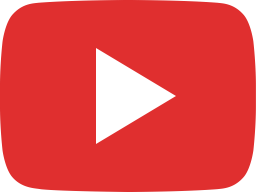 DentiMax Communicator Webinar: Power Your Practice

In addition, many other programs and tools you use in your office should offer training materials and resources. By becoming a pro at your office's workflow items, you can learn ways to apply effective office management right away.
For training tutorials especially tailored for your dental administrator role, here are a few other places you can go:
Tip: By going on YouTube and searching "Dental Office Manager Training" – you'll find many more channels like these ones. They will help you out!
News and Articles
Like any profession, it's always good to know what's going on in your industry. As a dental office manager, you're leading your team and making sure they keep up with the latest in healthcare. Especially when it comes to HIPAA compliance or insurance changes!
Here are a few of my favorite publications to follow for industry news. Especially check out their practice management section for specific management articles:
Additionally, you can follow blogs from the brand you use like ours. For instance, it will let you know what's new or what's upcoming for your dental office.
Office Consultations
Maybe you're looking for dental office manager training for yourself, or perhaps your whole team needs some administrative training. If the second option becomes the case, hiring an outside firm like the one I worked for may serve you best to grow your team. For instance, they can help analyze your specific situation – strengths and weaknesses. And show you how you can advance into a more effective dental office.
In addition, if you acquire new programs or procedures in your practice, you might want to look into onboarding your team to it with training. For example, if you're planning to update your office with all new dental software technology, you can look into getting you and your team trained by the product brand itself. DentiMax offers both online training packages, as well as in-office consultations so you can maximize your workflow. Look into any other systems you may use and see what training they can offer you and your team.
Final Thoughts on Dental Office Manager Resources and Training
Dental management resources can really help you progress and transform you and your workflow. Because of these resources, you can learn how to better collect on claims and patient payments to improve your office's revenue, help your staff schedule more appointments, find new approaches to better serve your patients, and so much more. Whether you're looking for something formal or a little boost to help you improve your Dental Office Manager skills, there's a resource out there for you.

Alicia Dieujuste has over 17 years of dental experience between working with a dental consulting firm in several types of dental practices to working in the dental software space.